Bohemiskt och drömskt bröllop på sydspetsen av Sverige. / Bohemian and dreamy wedding on the southern tip of Sweden.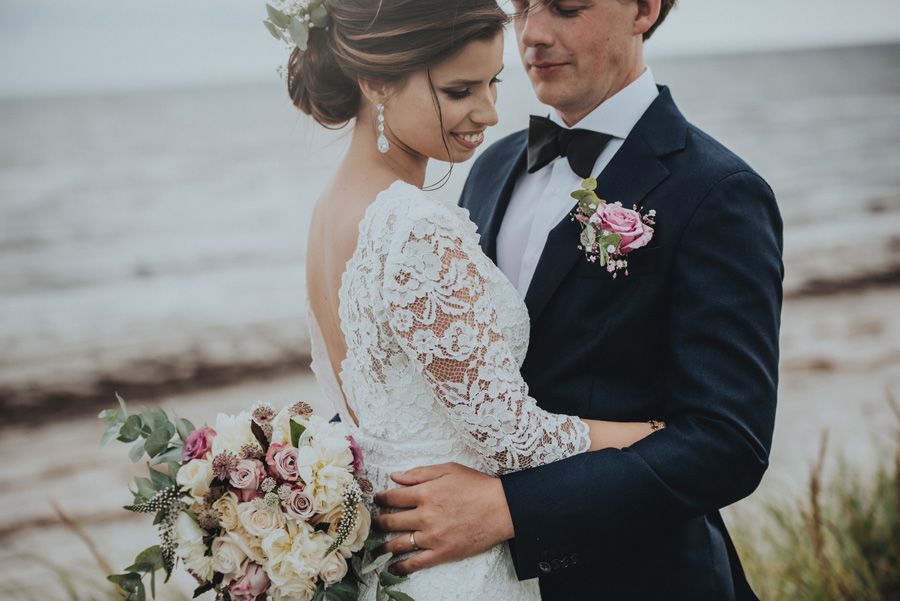 Bohemiskt och drömskt bröllop på sydspetsen av Sverige. Ellinor och Eugenio hade tänkt på allt. Förberedelse och first look på eleganta Idala gård följt av en känslofylld utomhusvigsel ända ute vid havet i Smygehuk. Det gick inte att ta miste på spänningen och kärleken. Den efterföljande festen och middagen – med stort fokus på maten – serverades hos EE's vänner i en närliggande skånelänga-gård. Som fotograf är det en ren fröjd att få hänga med under dessa förhållanden. Och att Ellinor och Eugenio är ett sådant lugnt och glatt par gjorde det ännu roligare. Jag är så tacksam att jag fick hänga på en del av deras livsresa. Stort tack EE för det och lycka till på den fortsatta färden! ♥
Bohemian and dreamy wedding on the southern tip of Sweden. Ellinor and Eugenio had thought of everything. Preparation and first look at elegant Idala gård followed by an emotional outdoor ceremony just by the sea in Smygehuk. The tension and love in the air was very clear. The following party and dinner – with focus on the food – were served at EE's friends' house nearby. As a photographer it's a true joy ride to join a wedding like this. On top of that Ellinor and Eugenio is such a cool and happy couple which made it even greater. I'm so grateful that I was able to join a part of their life journey. Many thanks EE for that and good luck in the future! ♥
Porcelain: Petras Porslin
Food: Hörte Brygga
Cake: Mat- och chokladstudion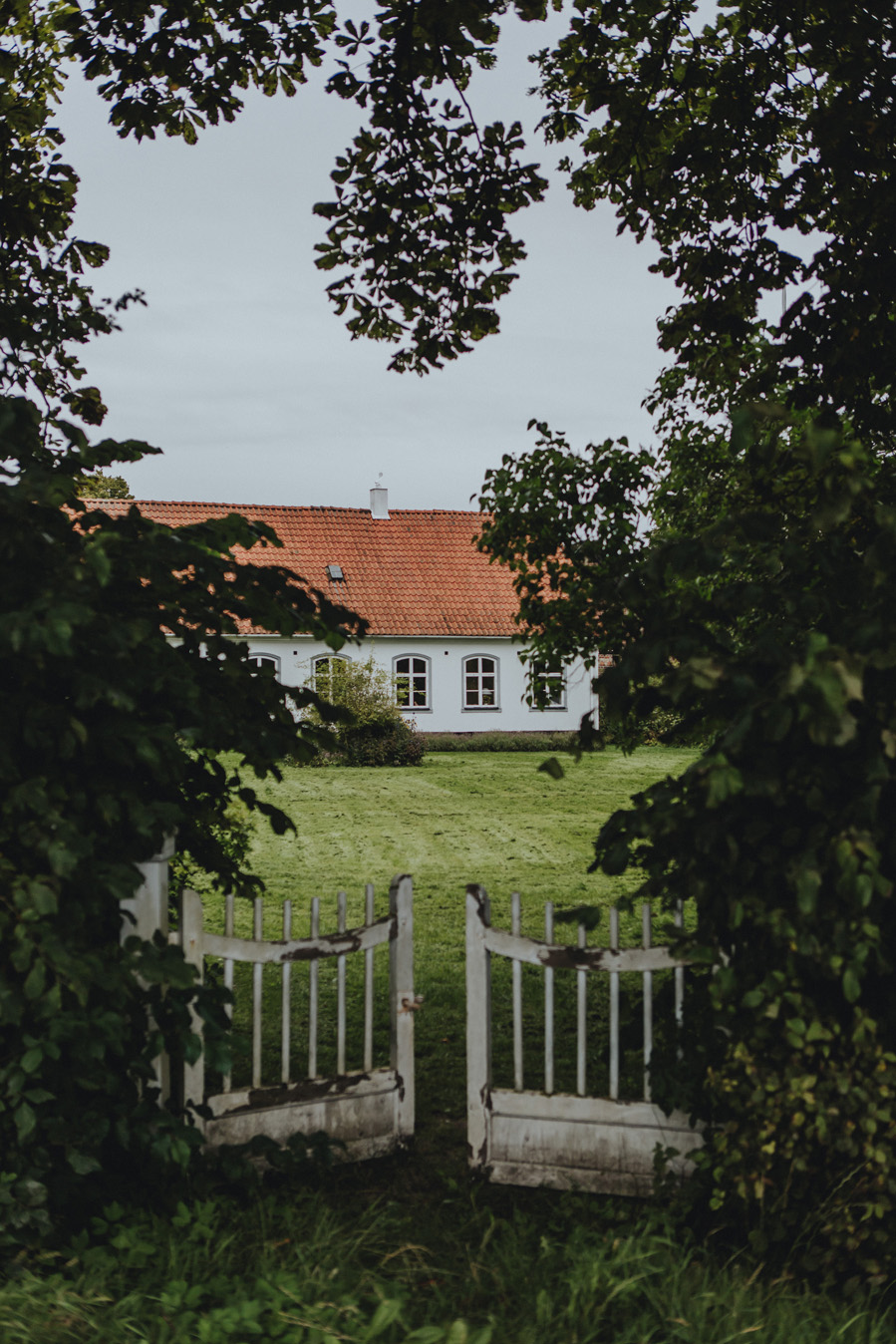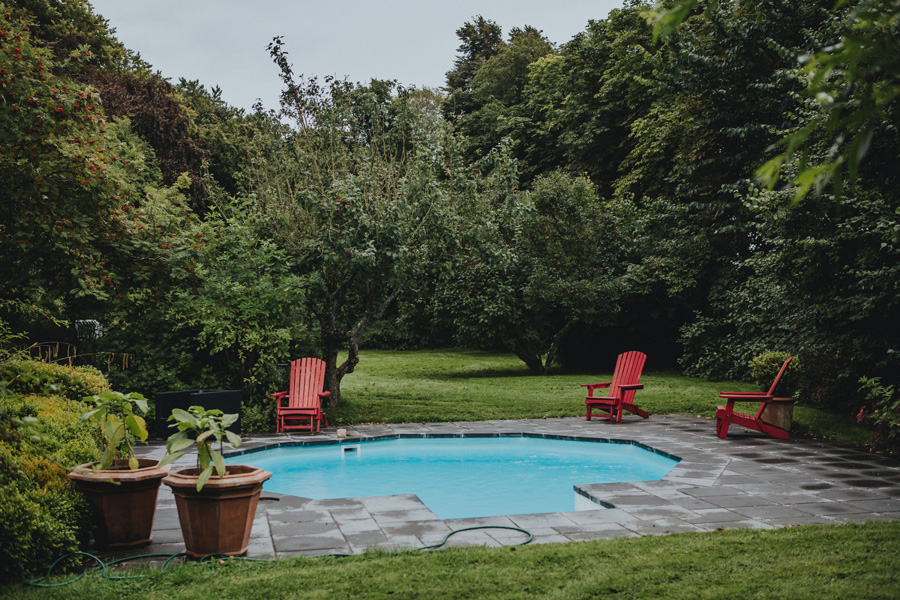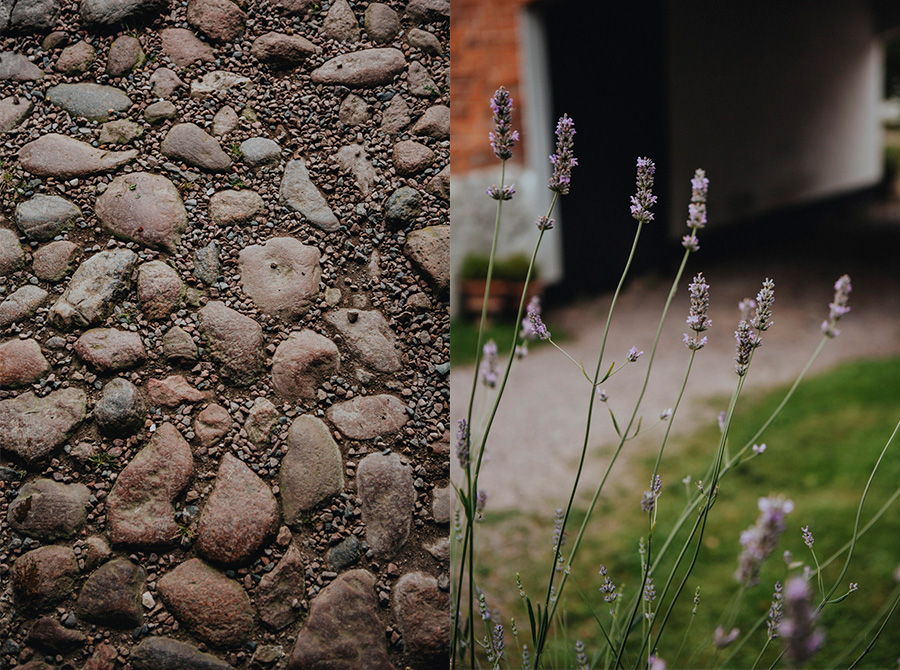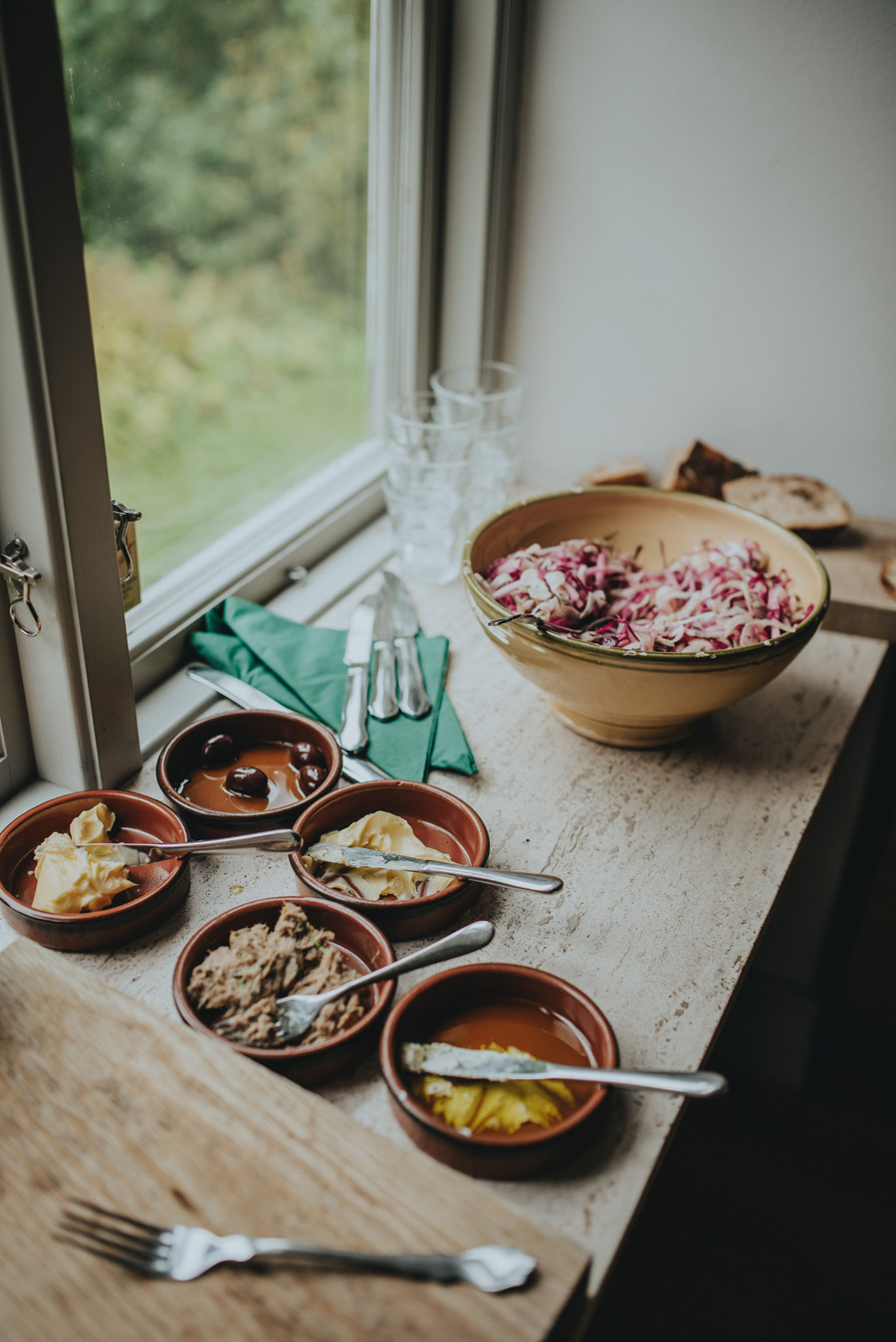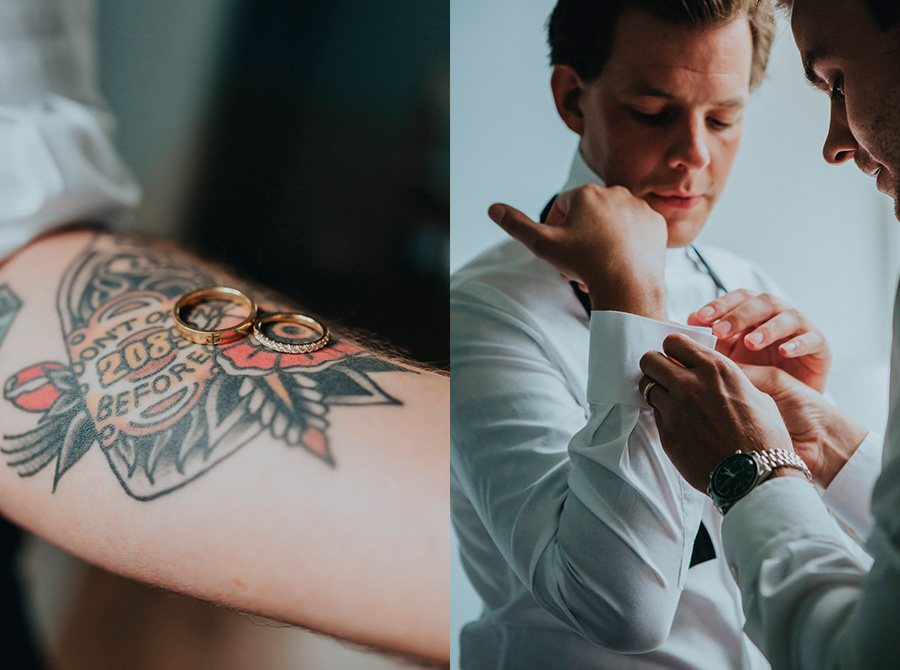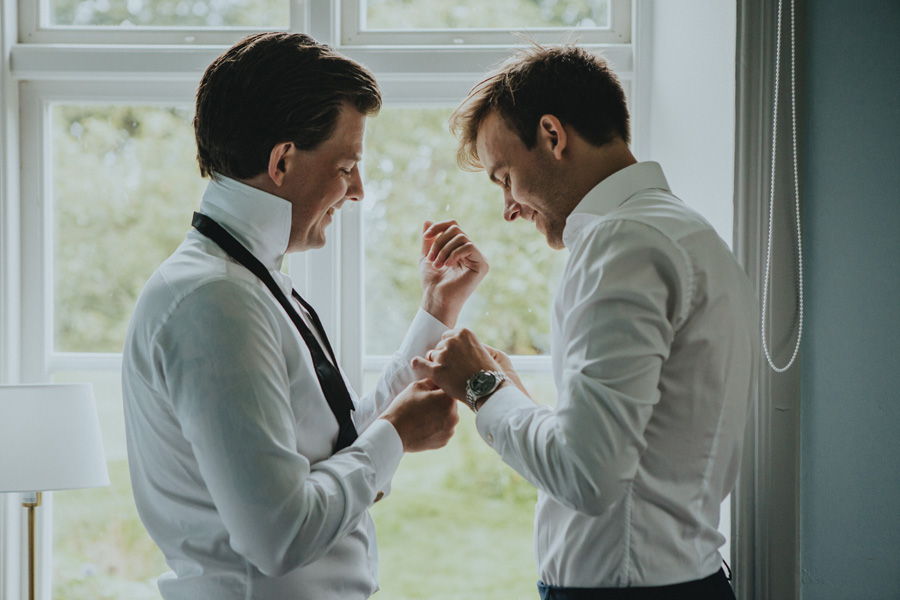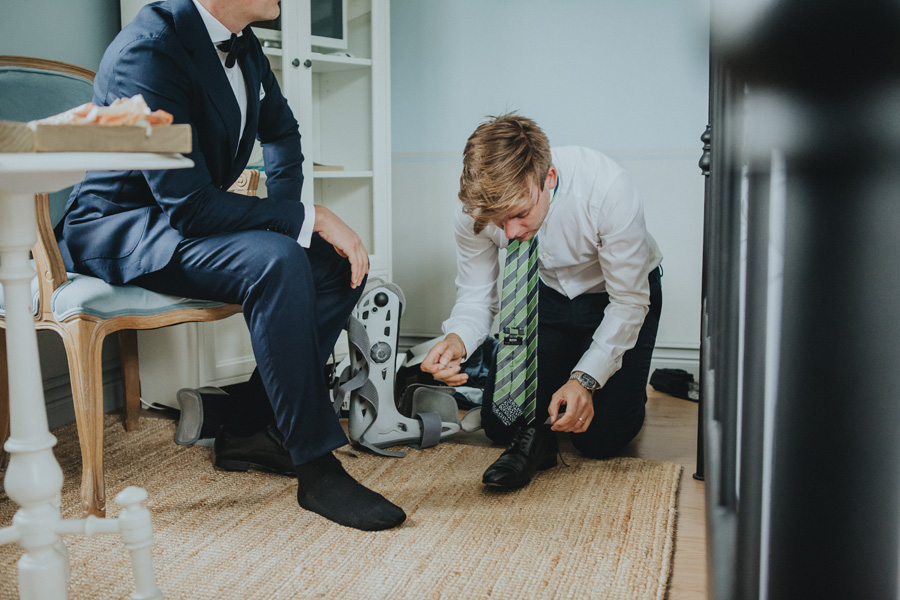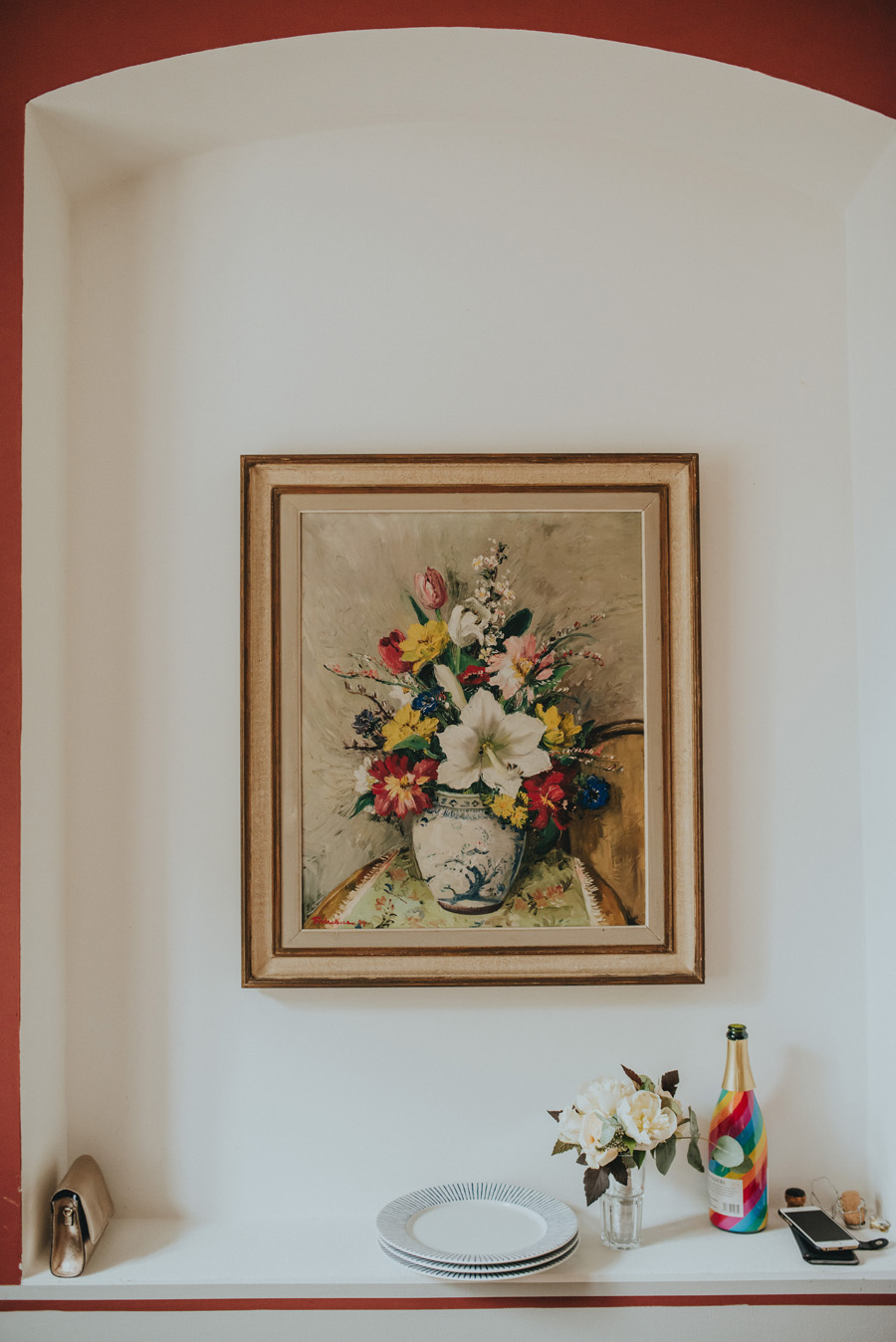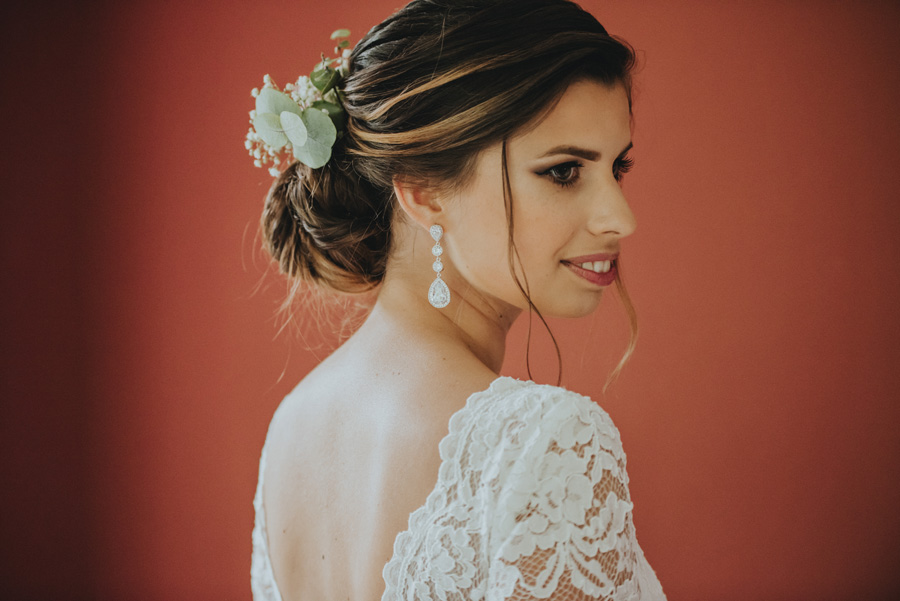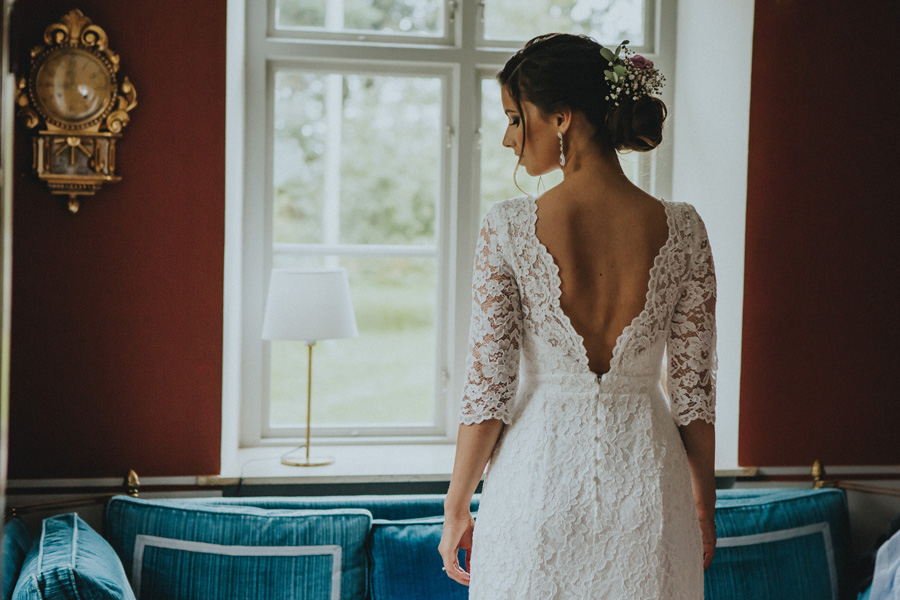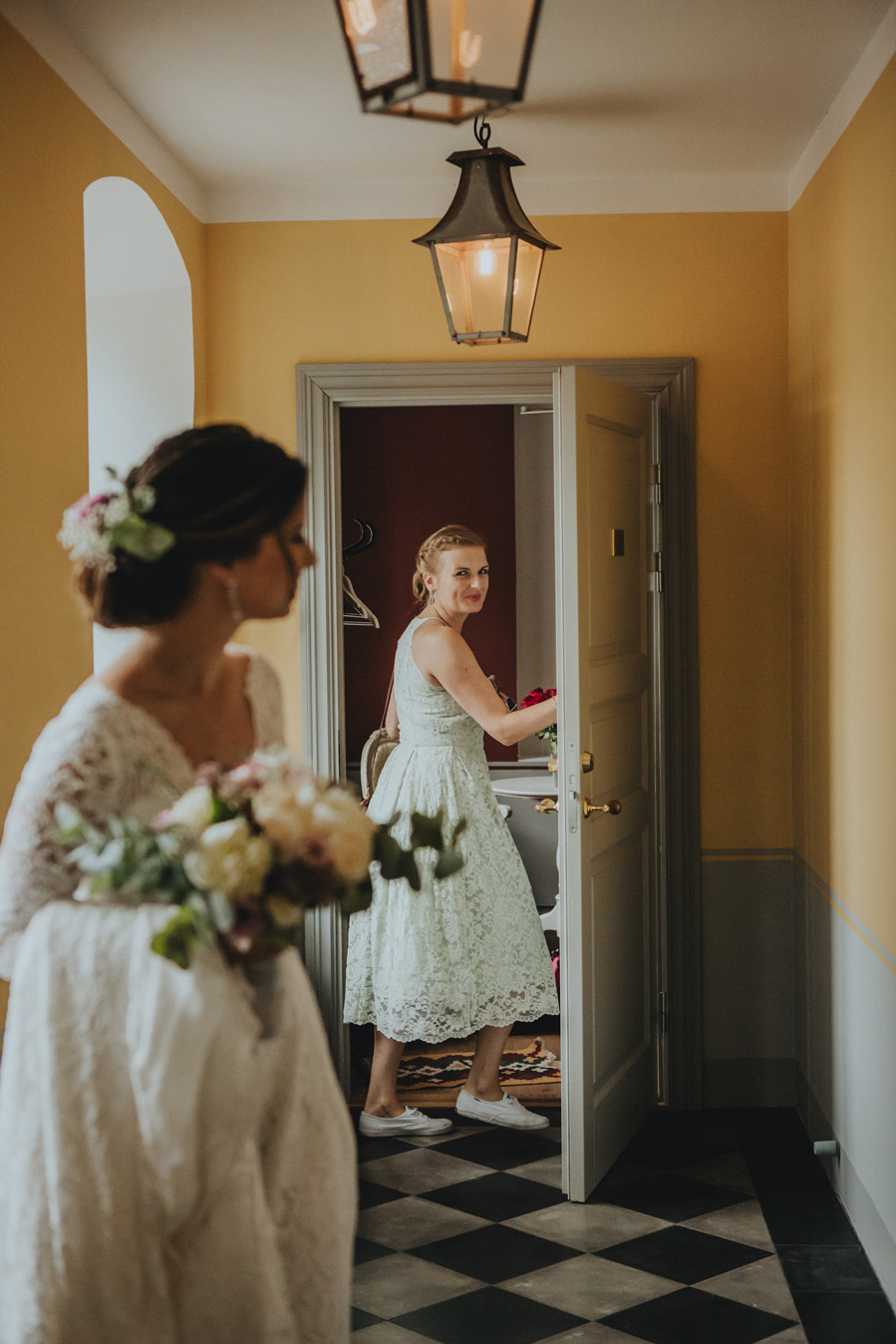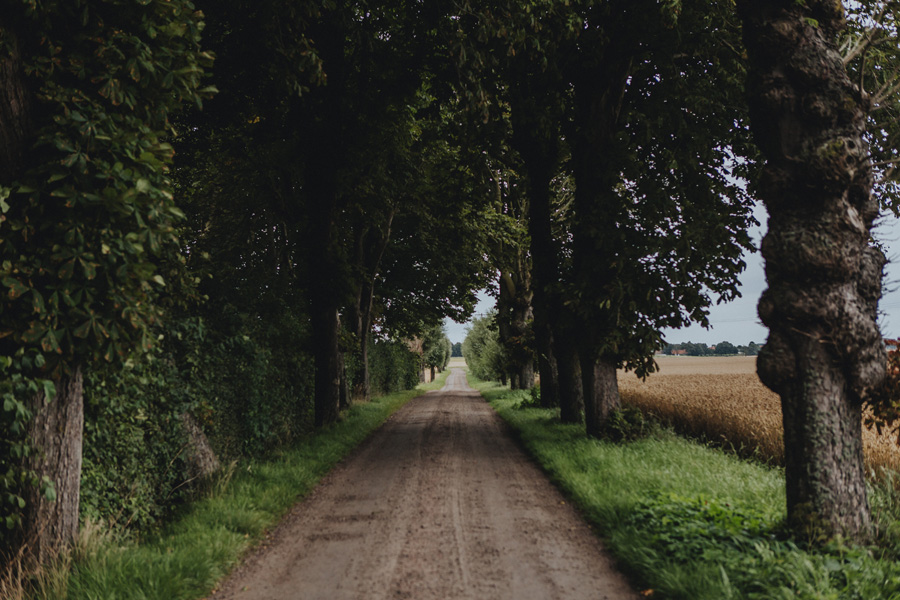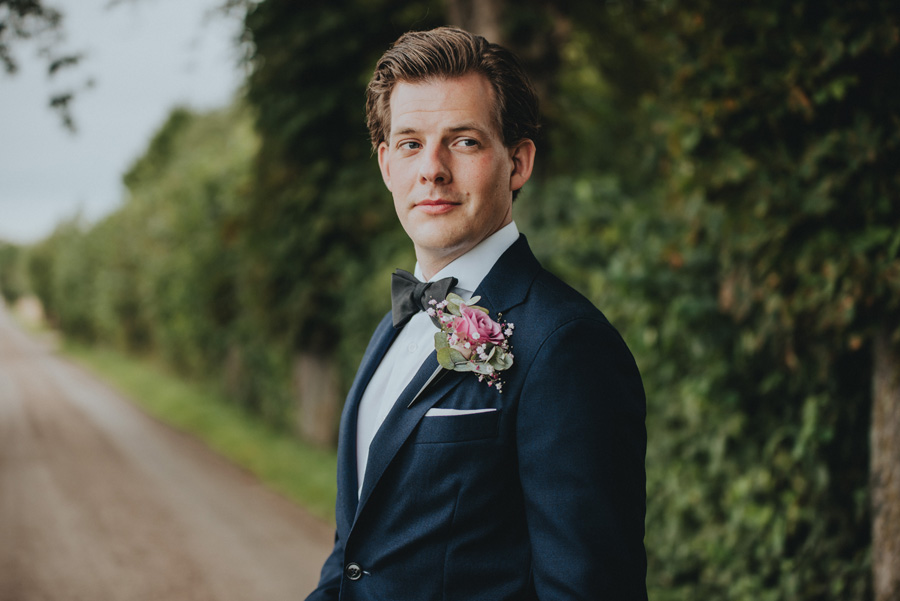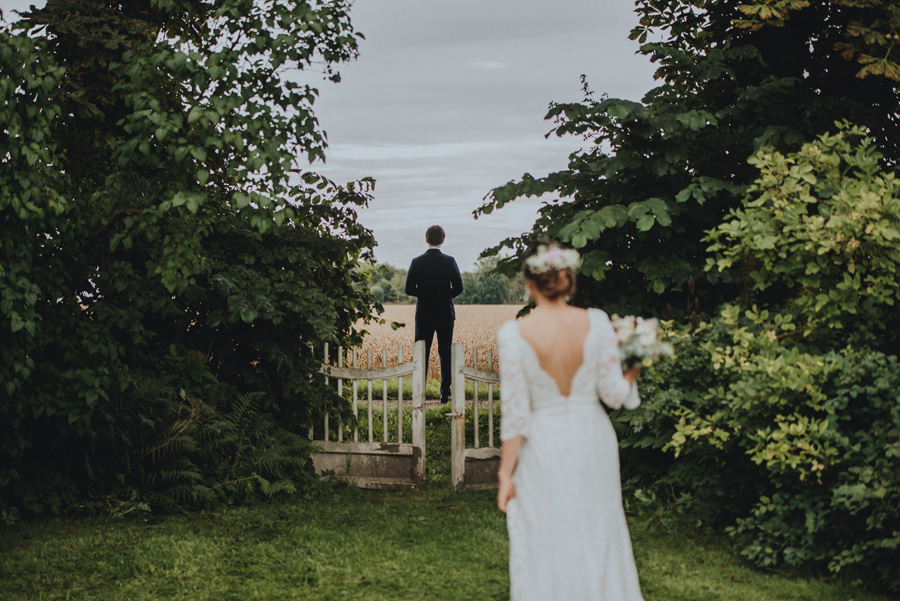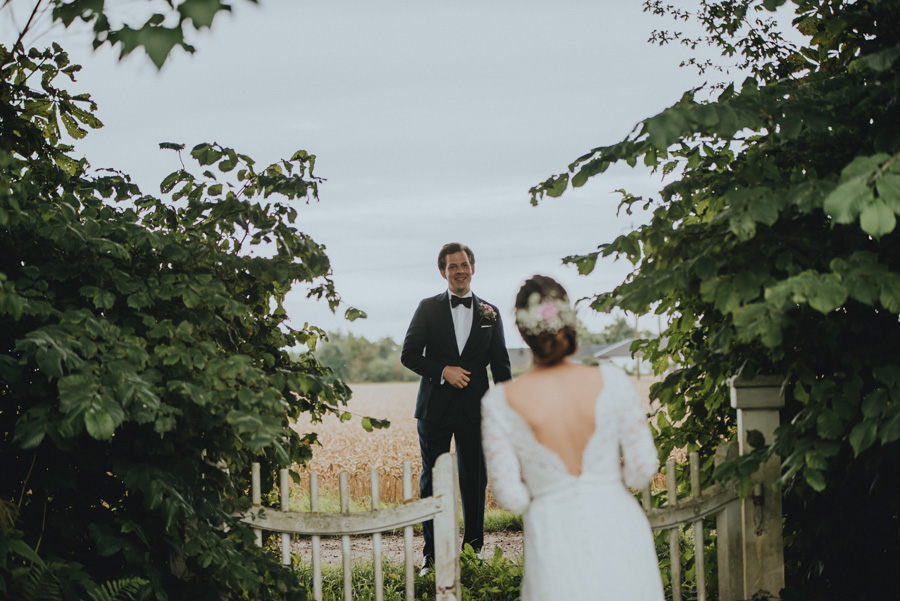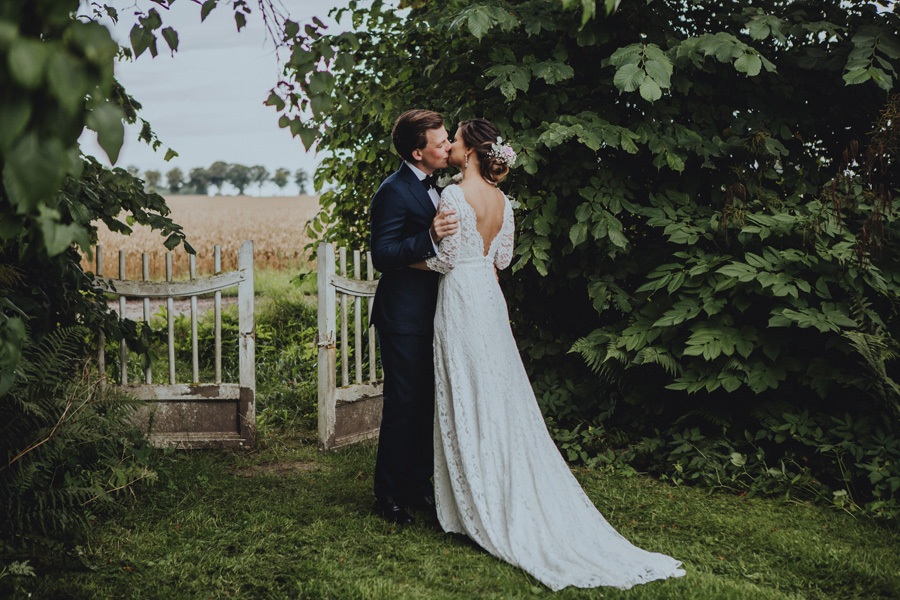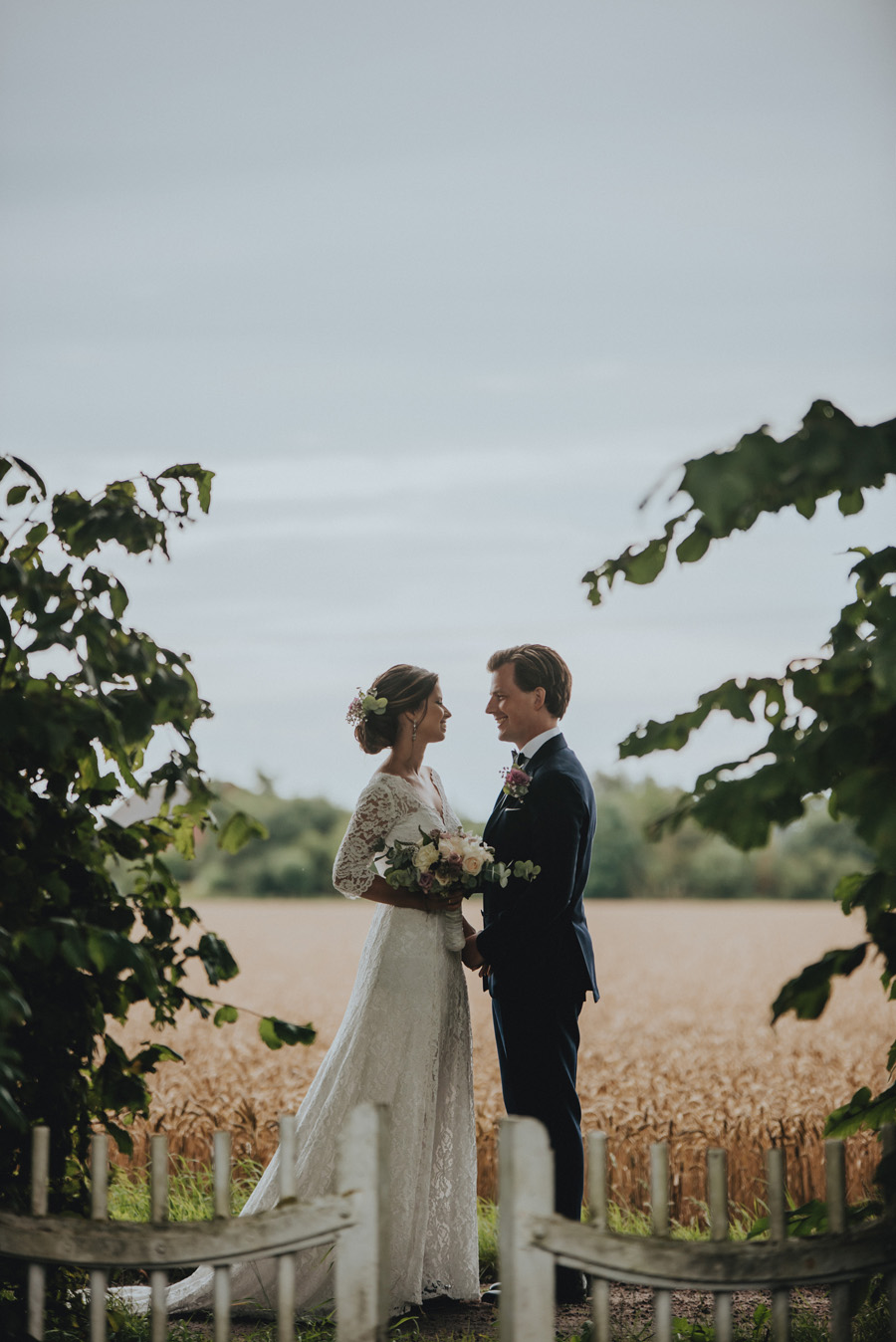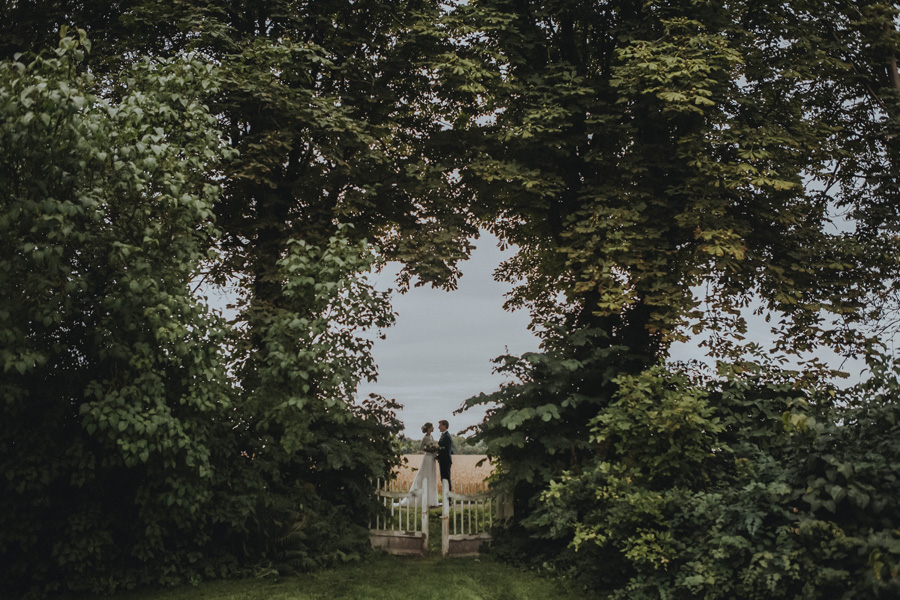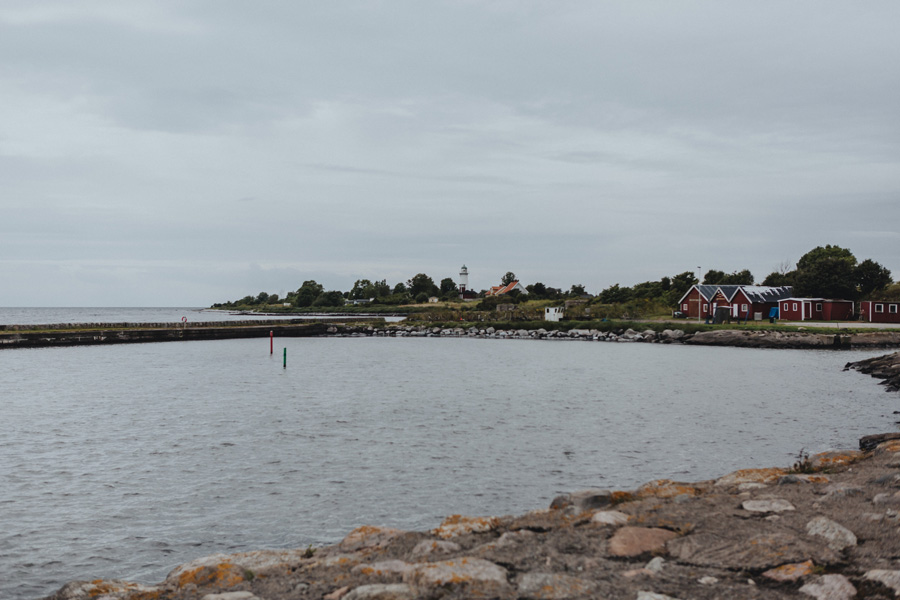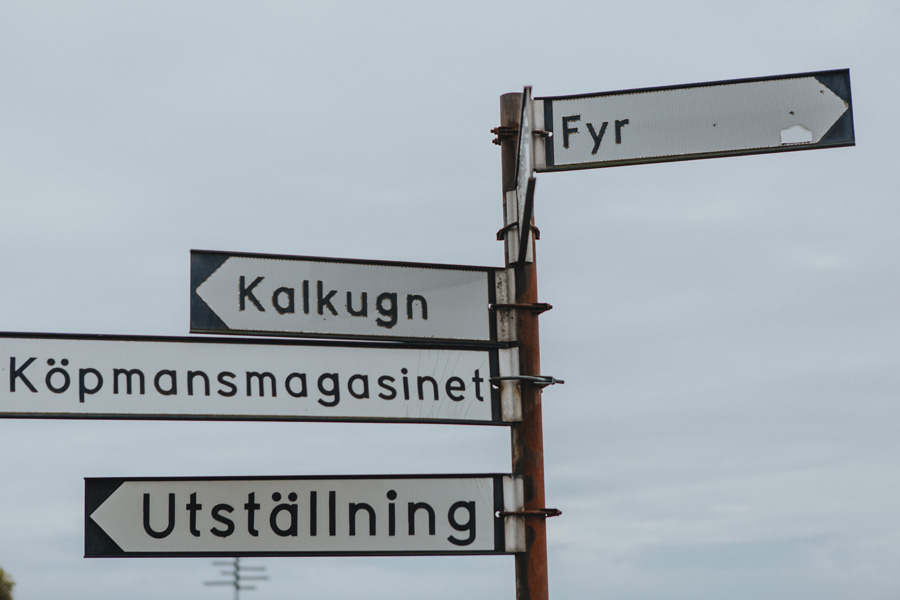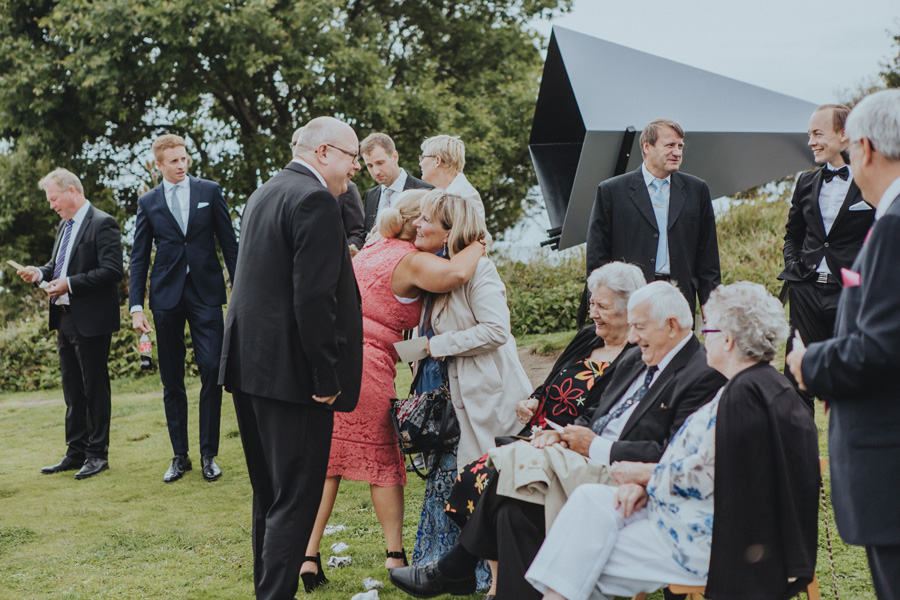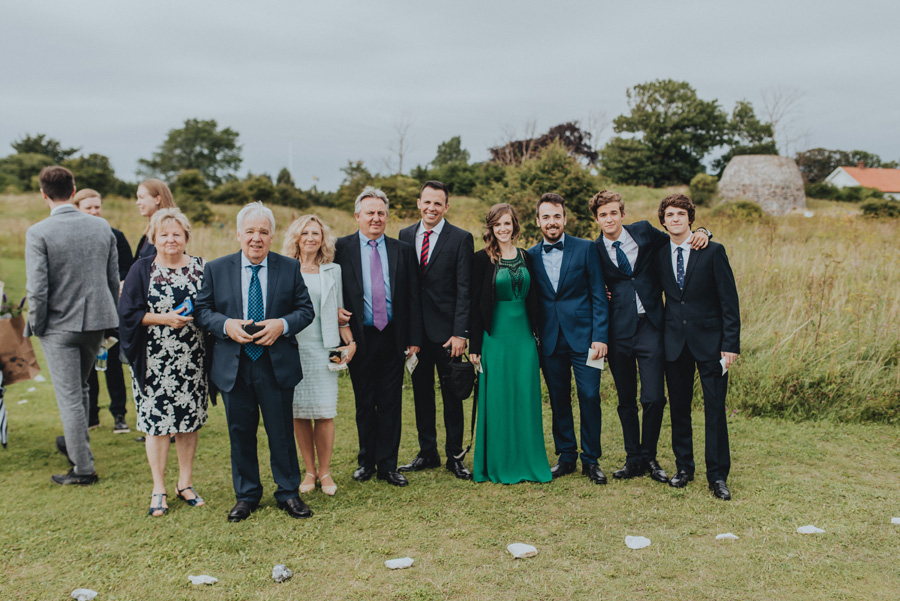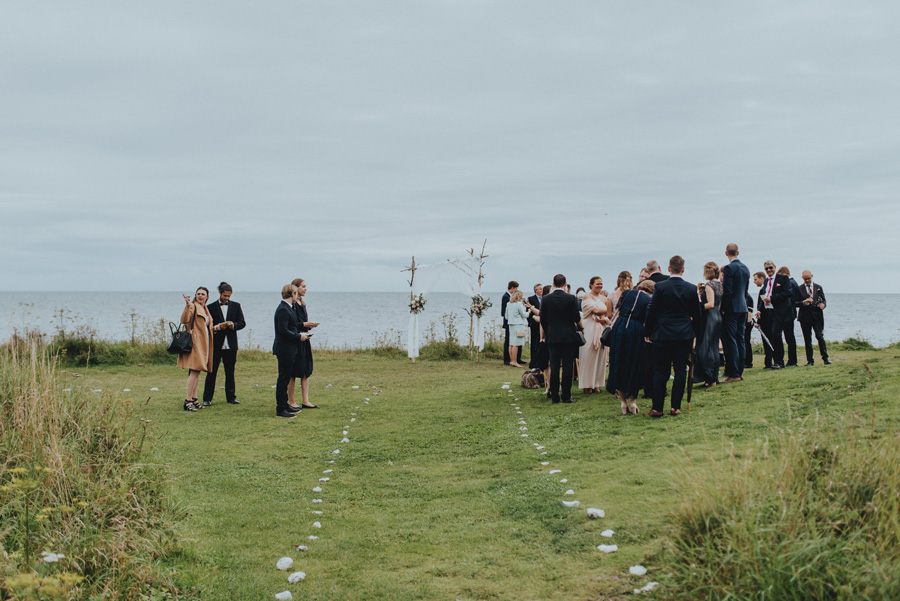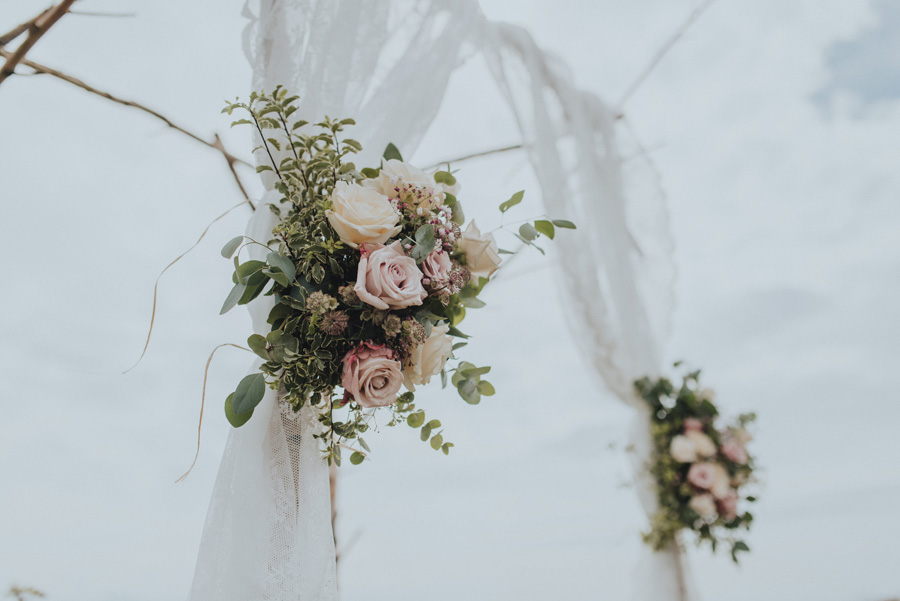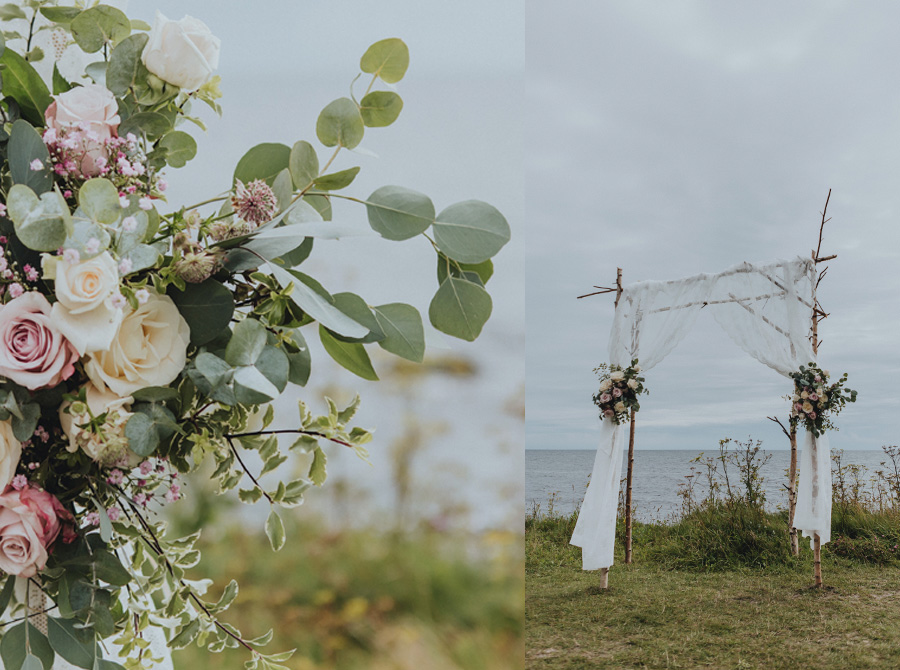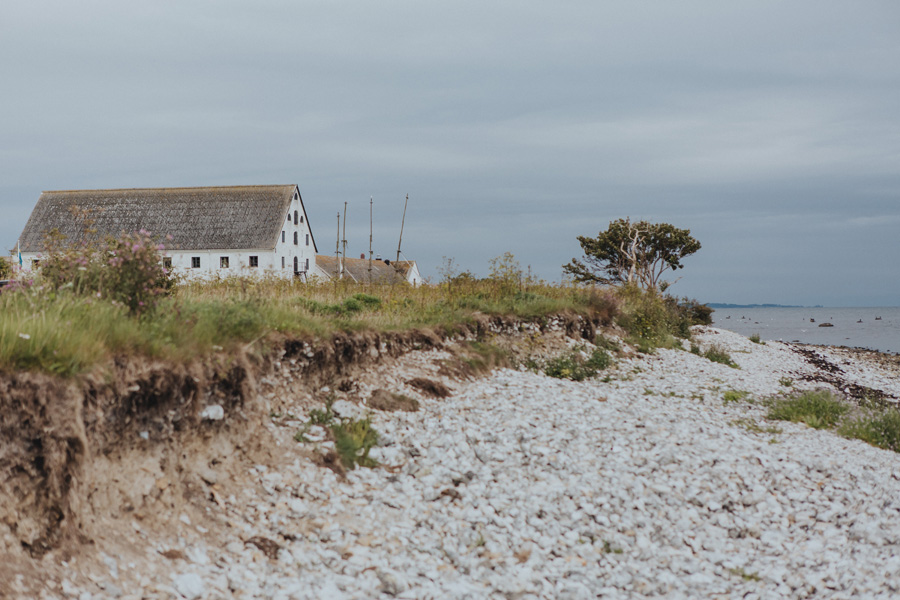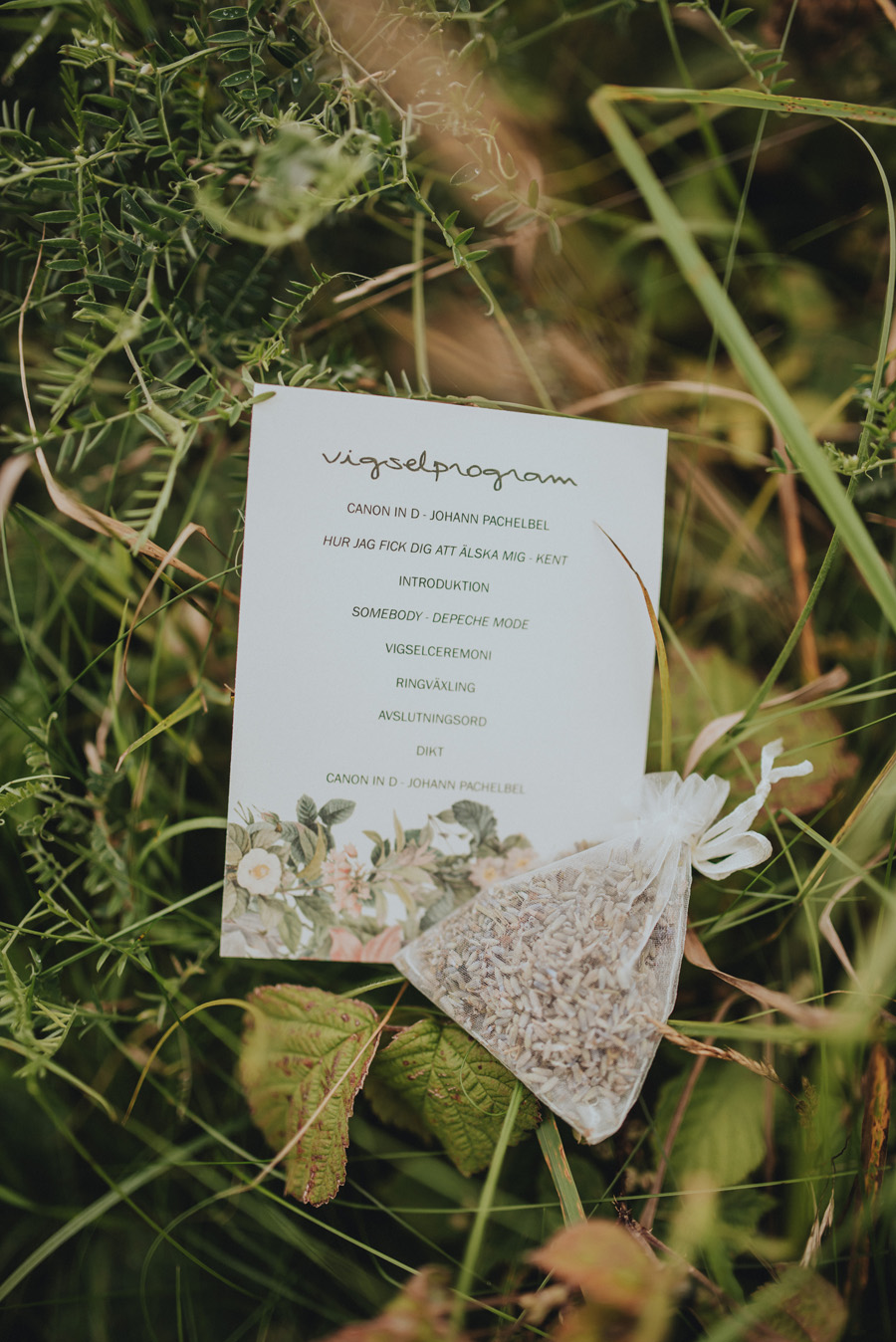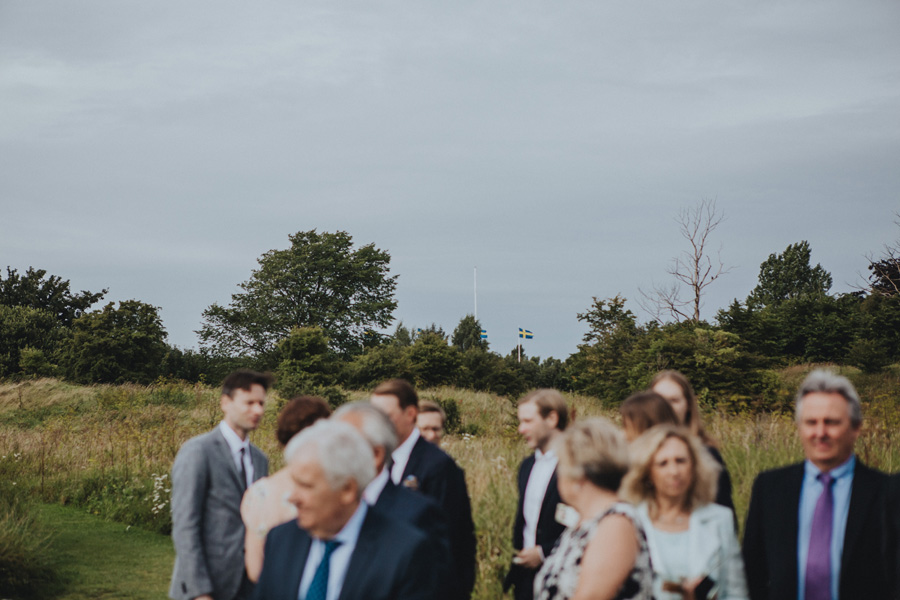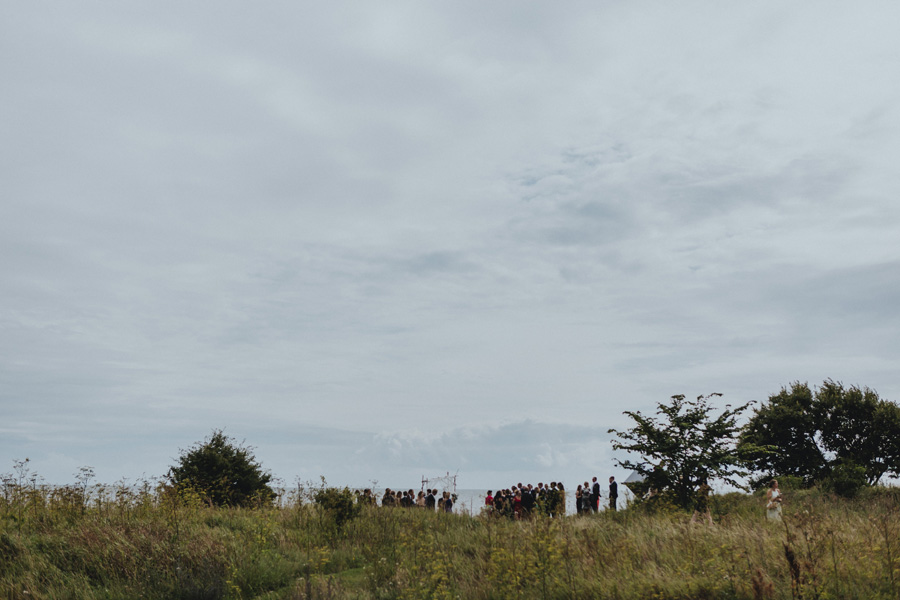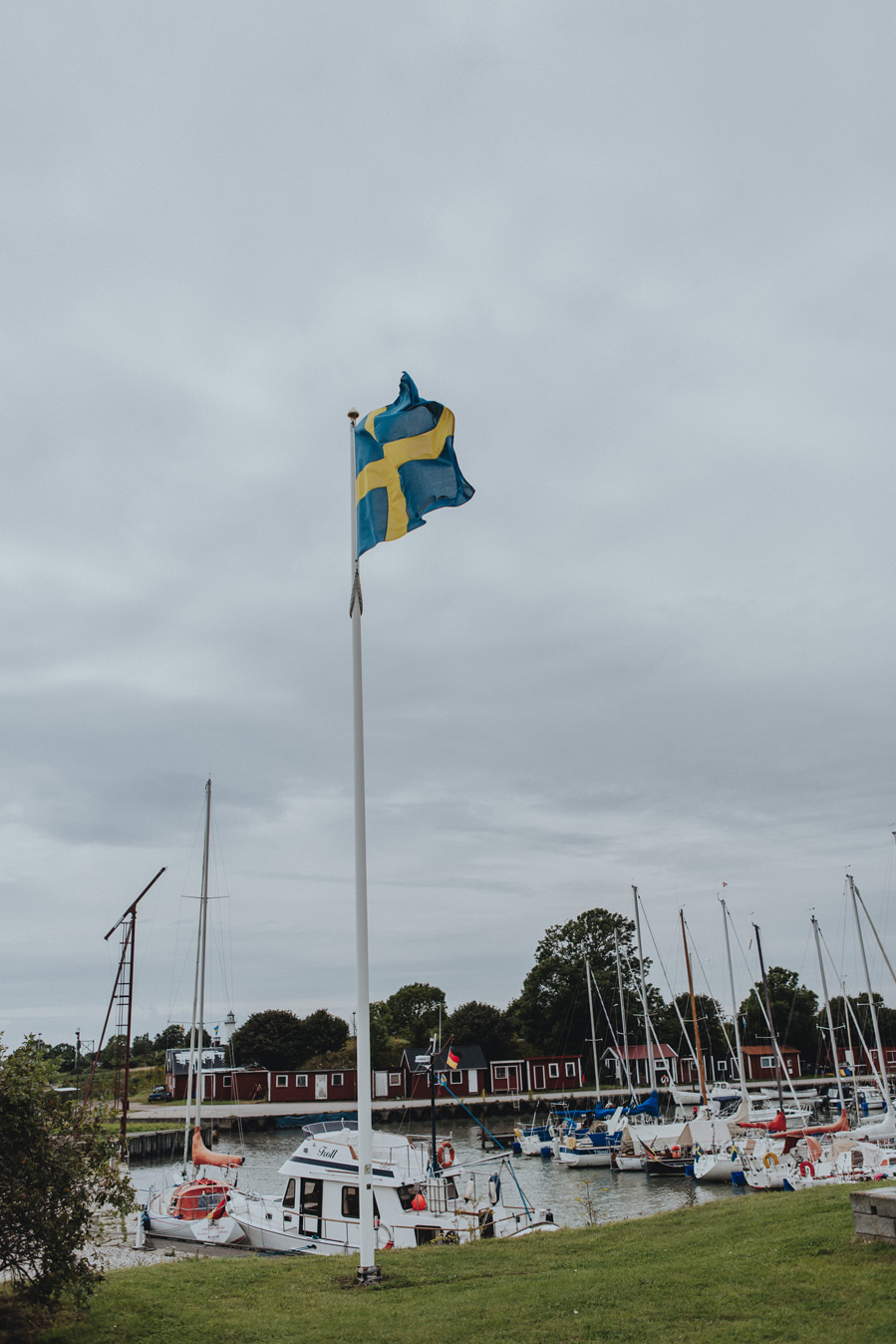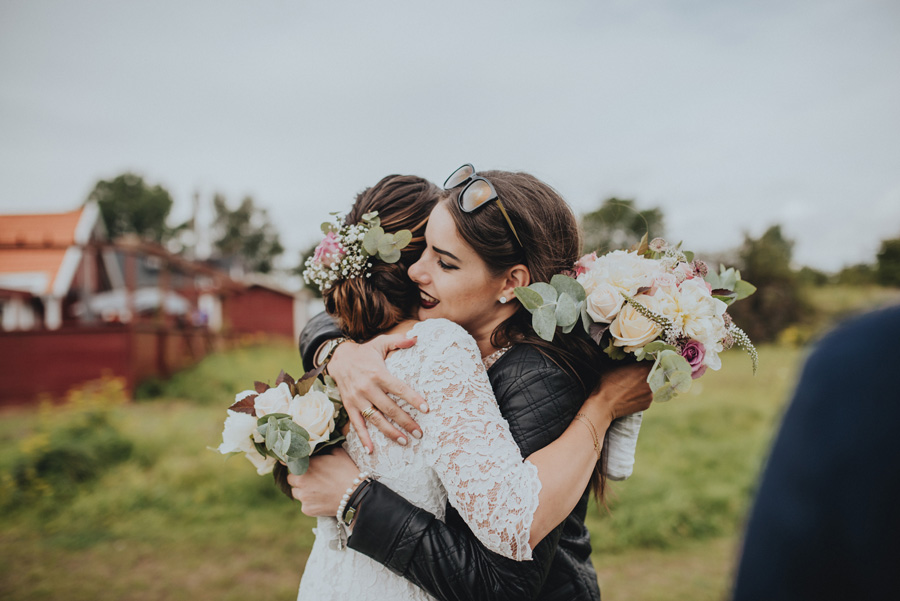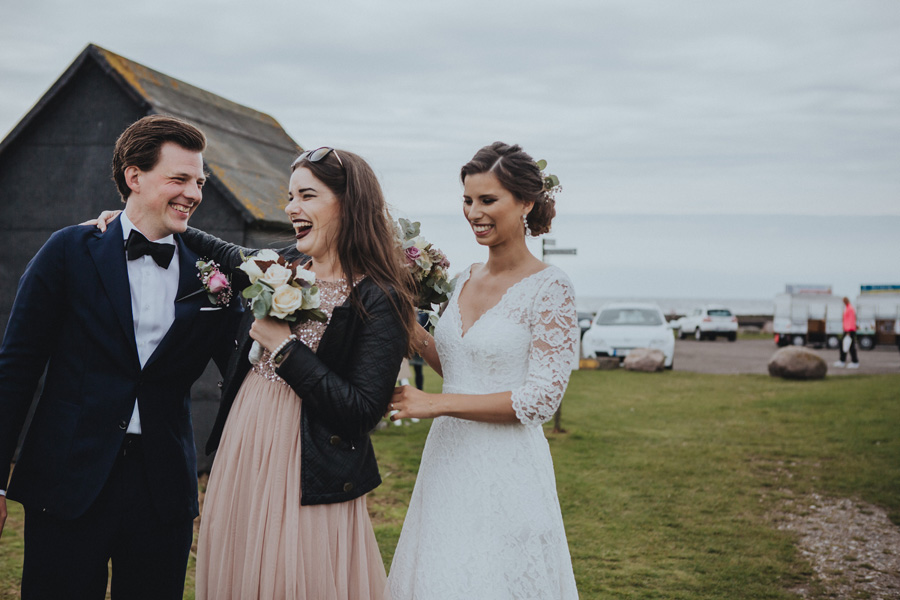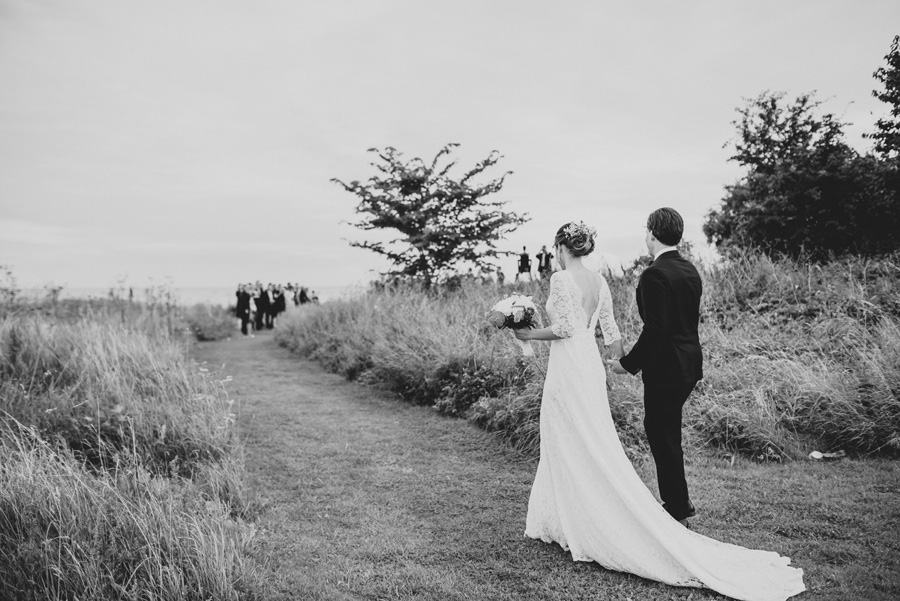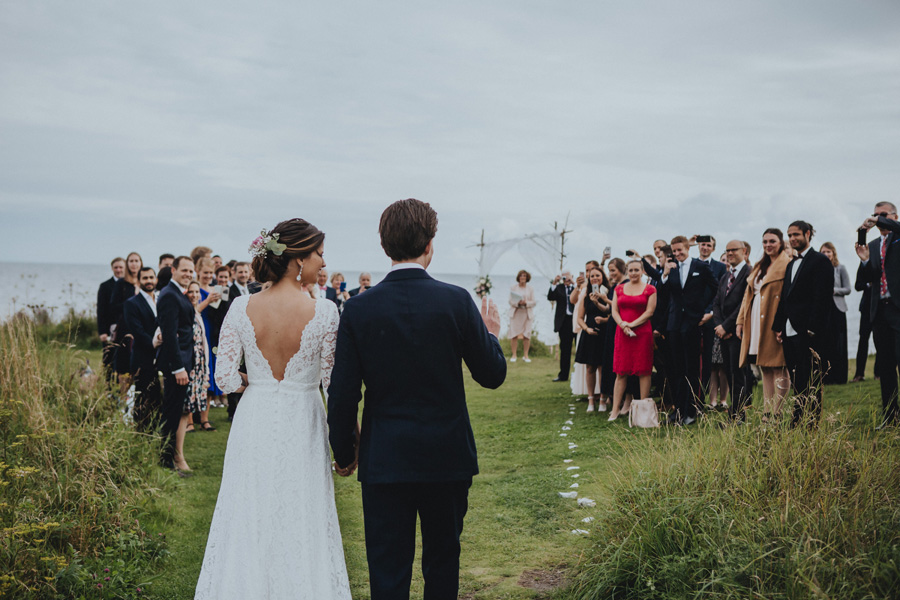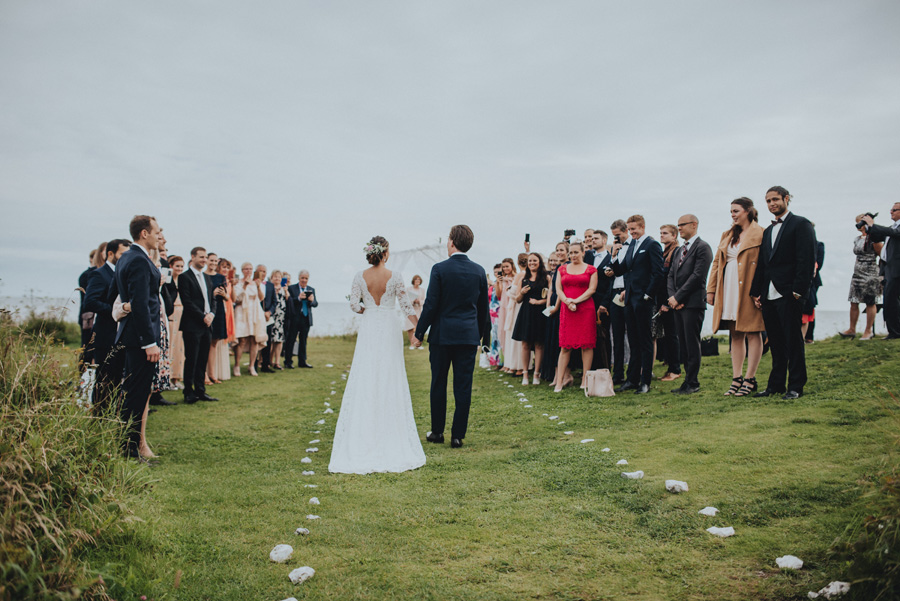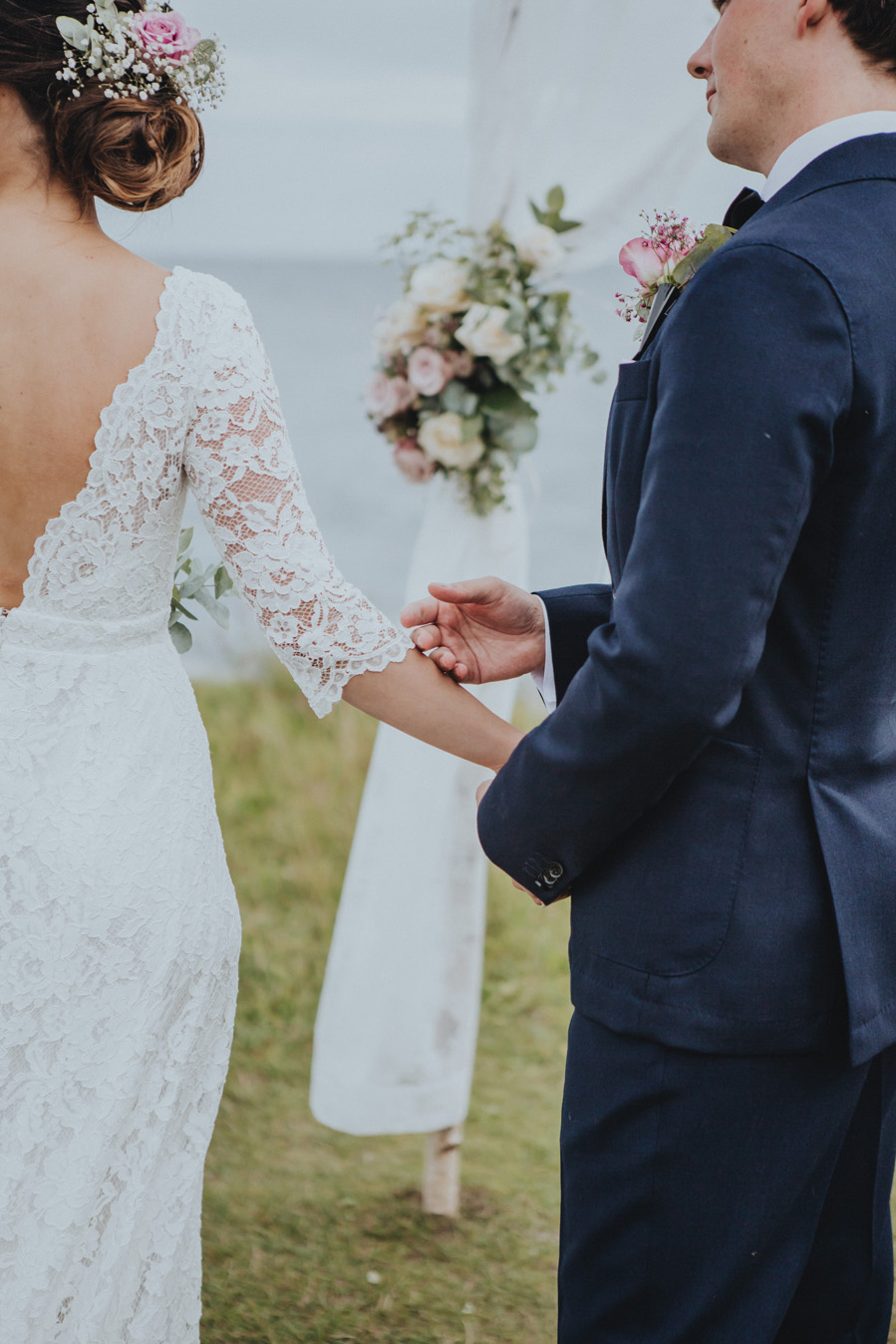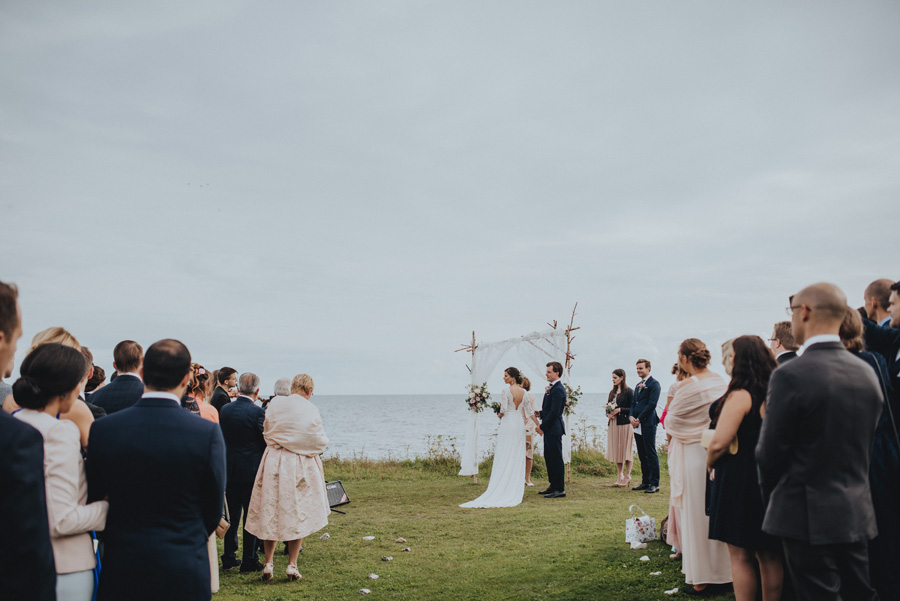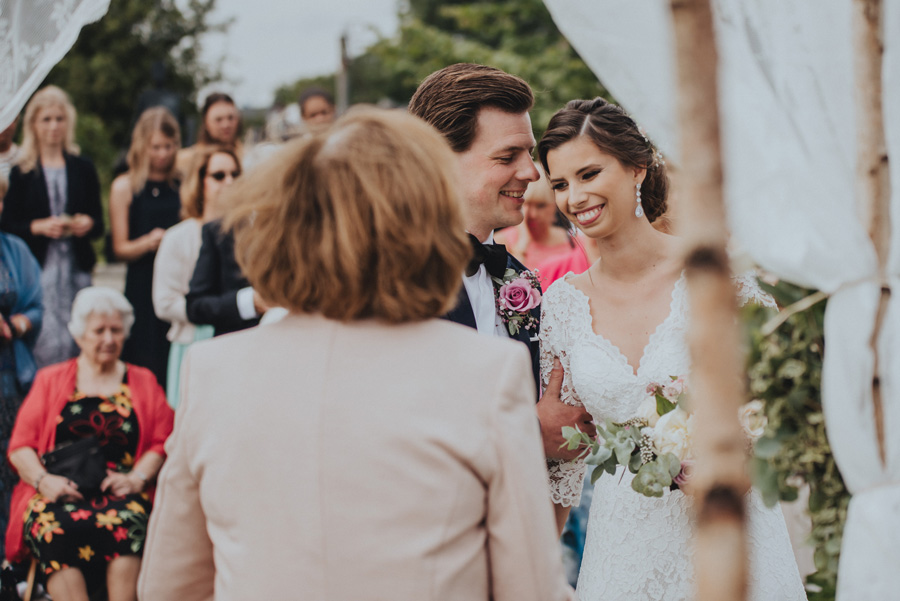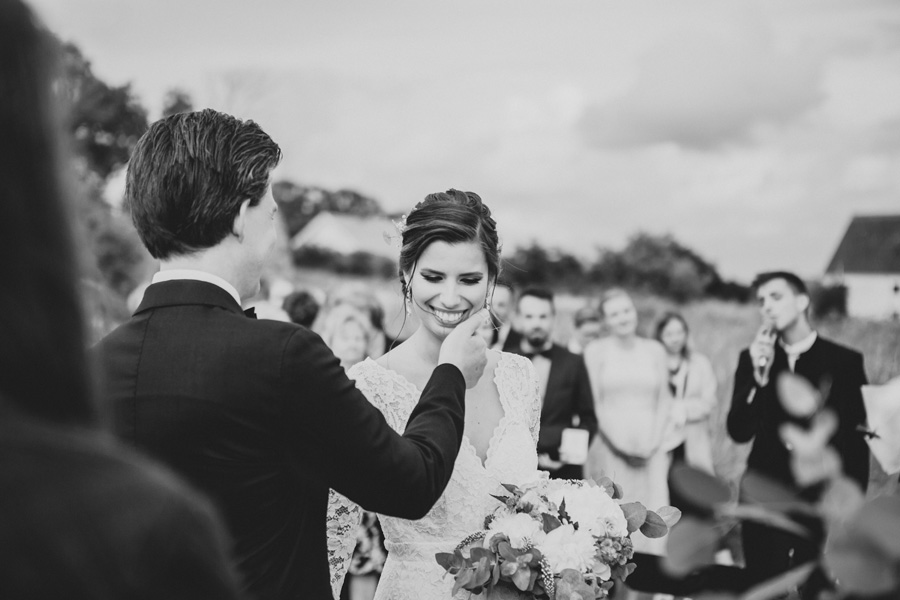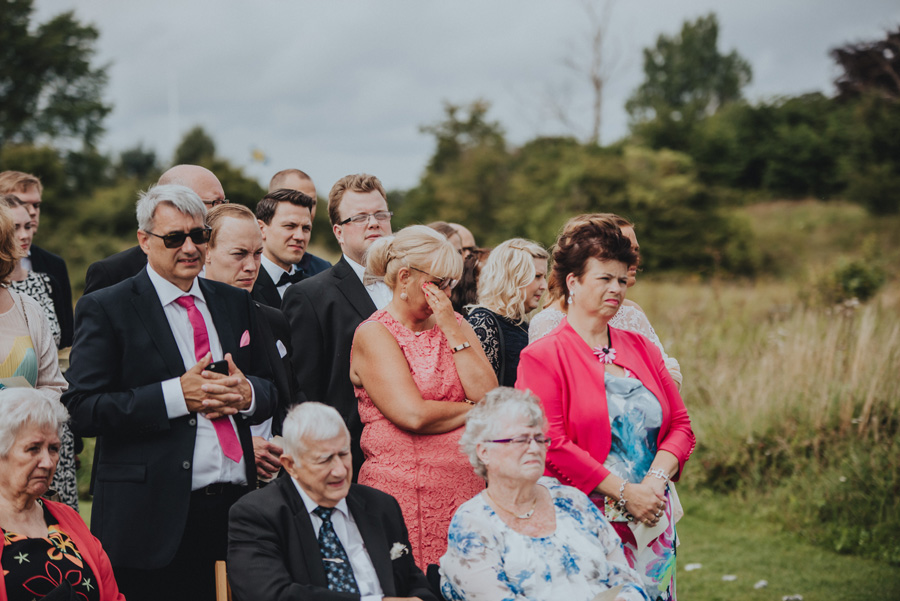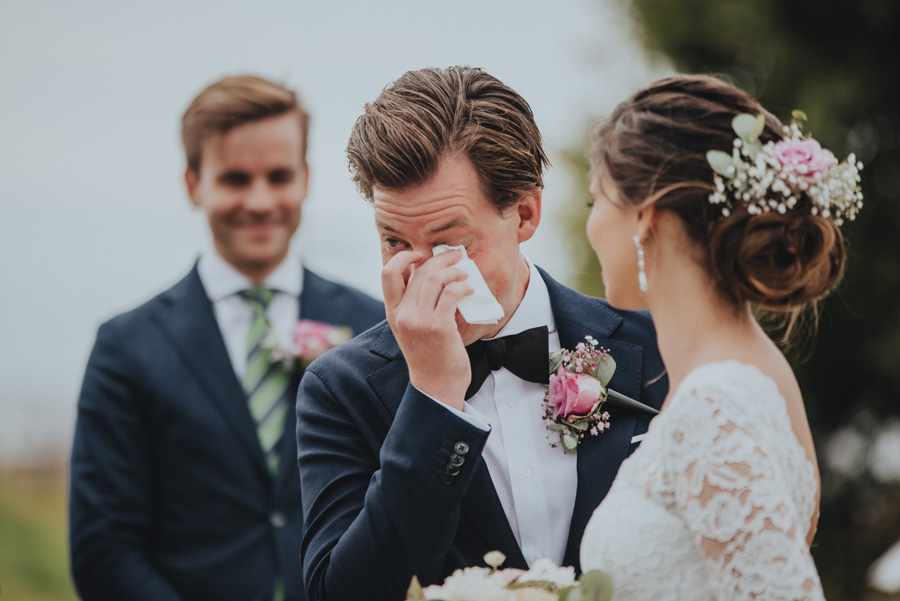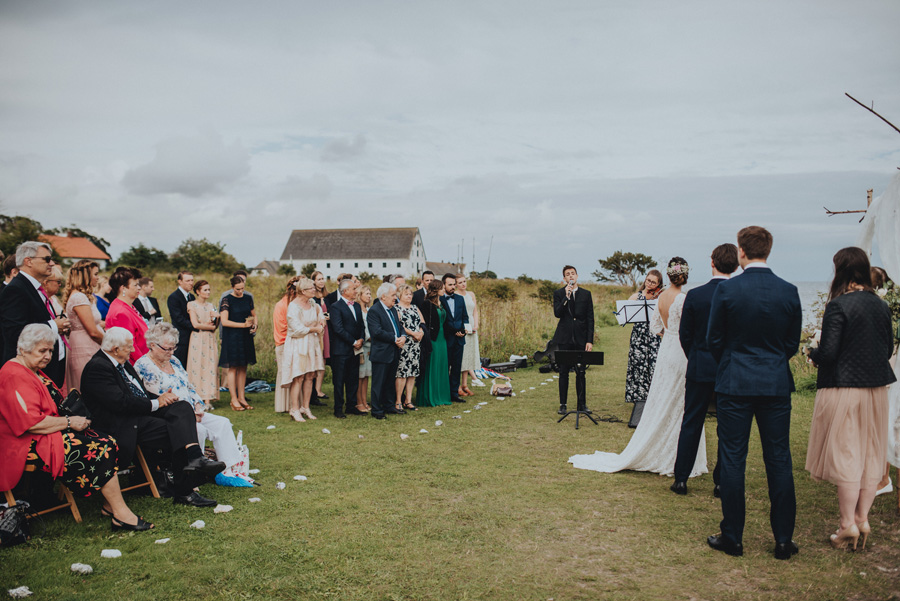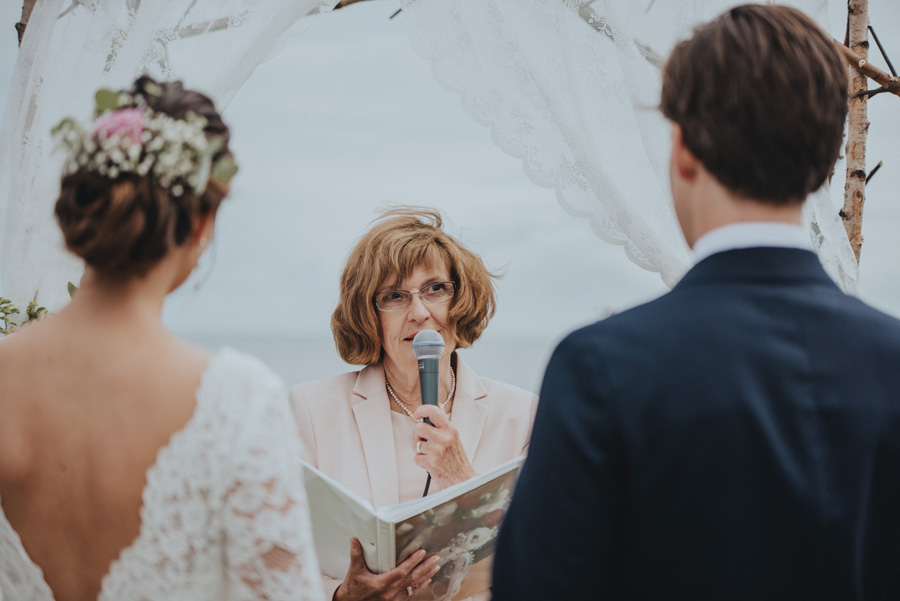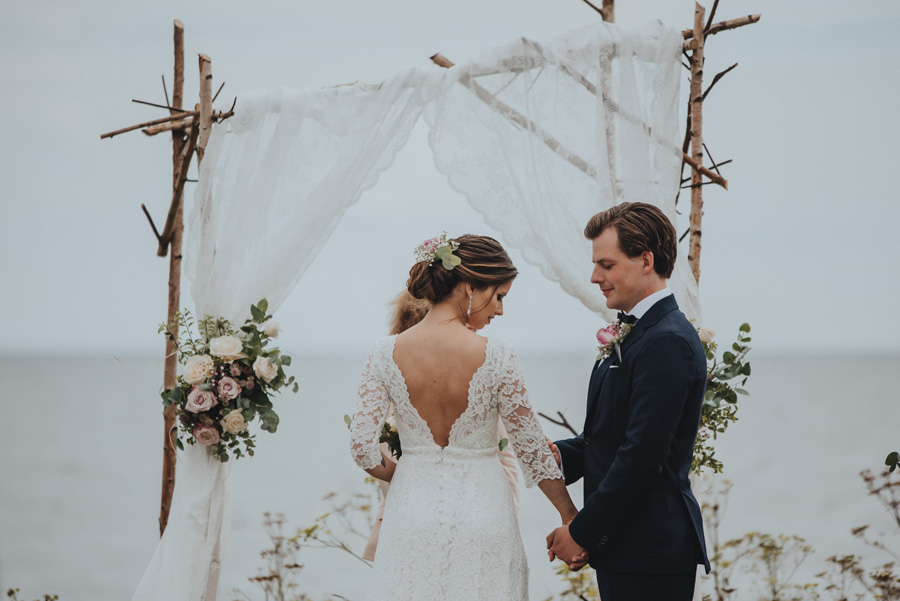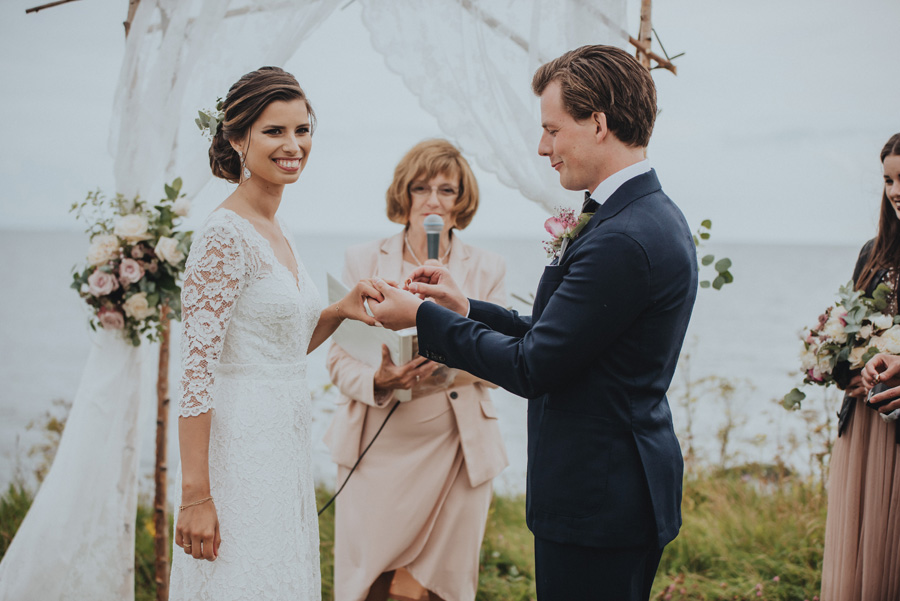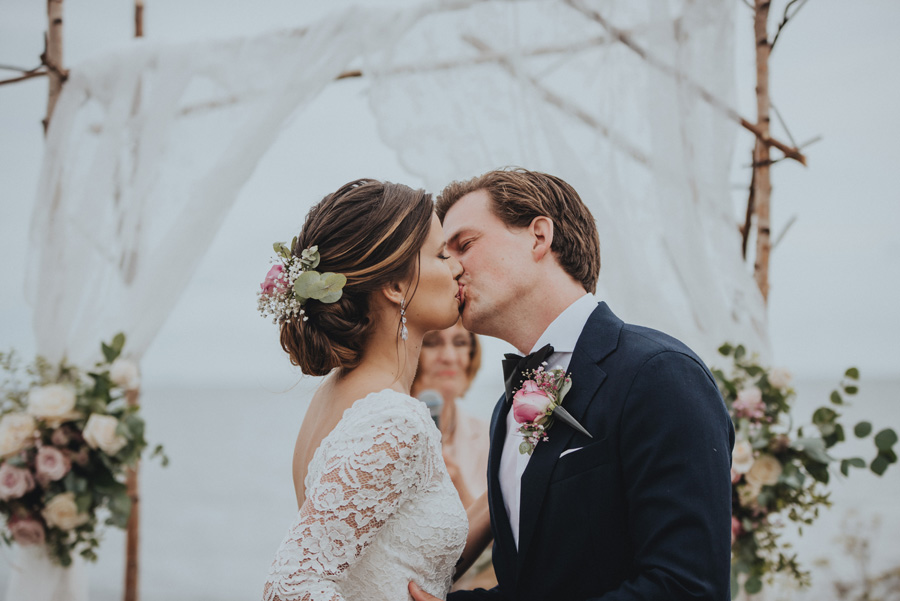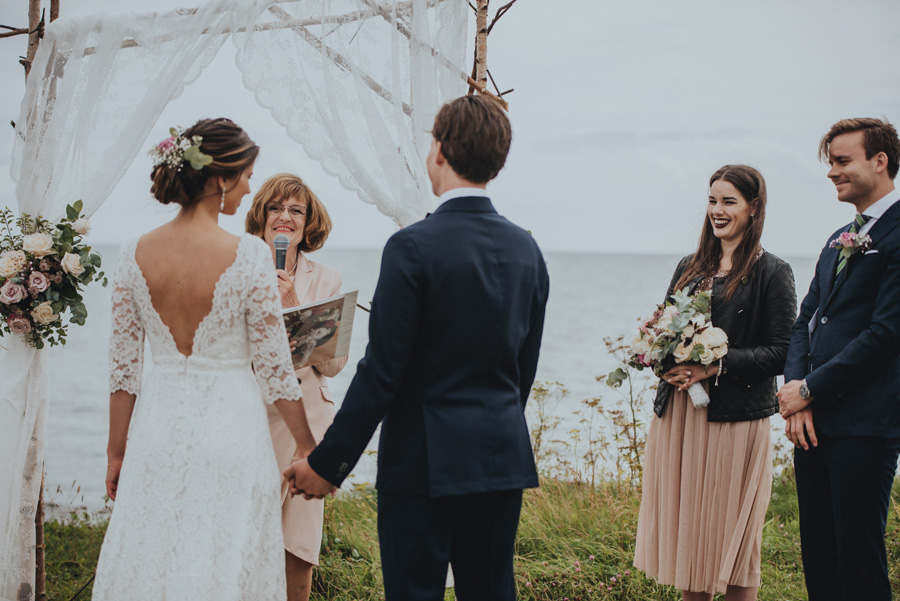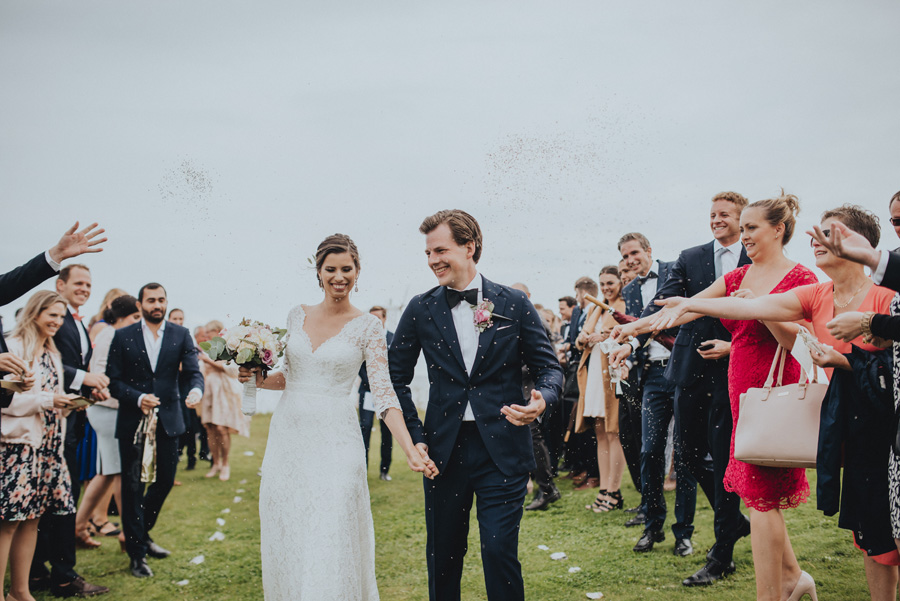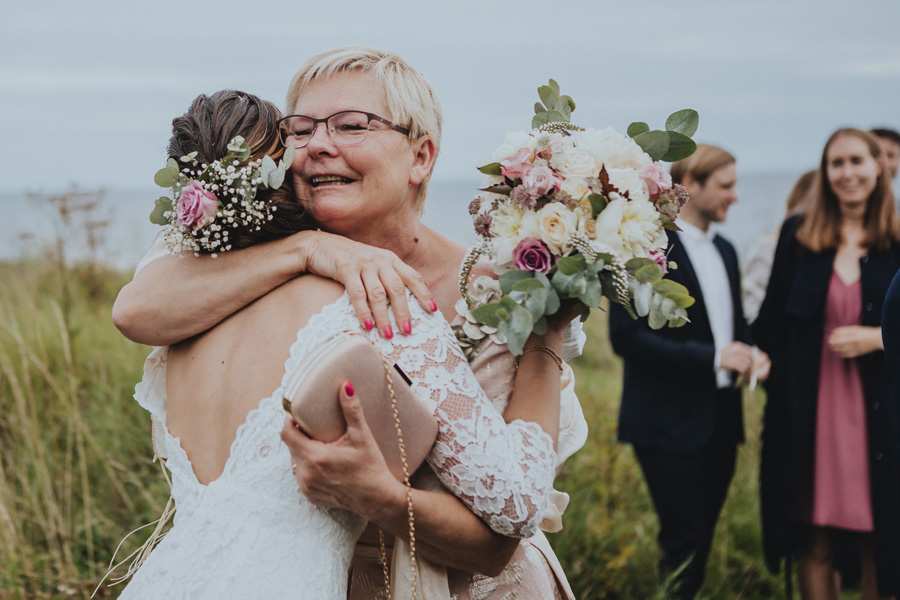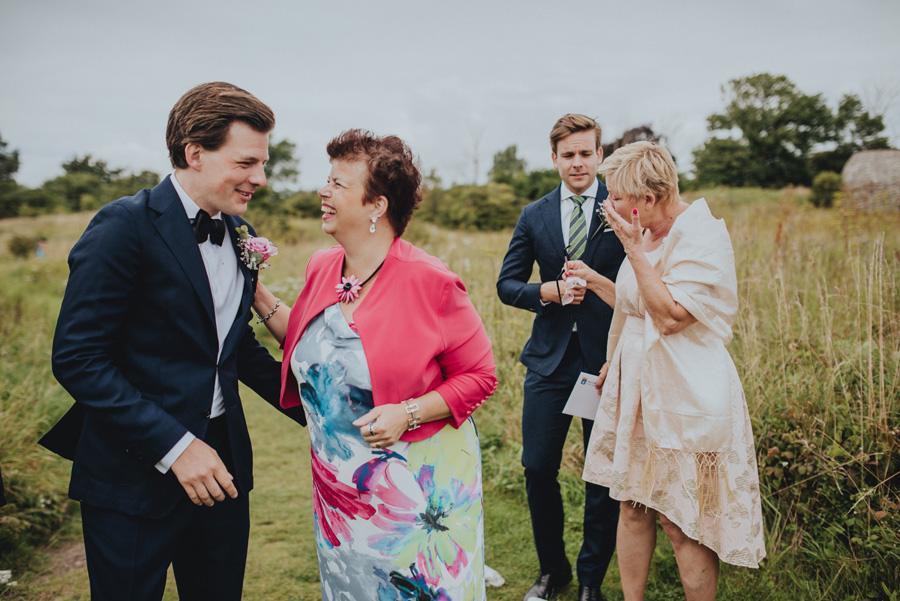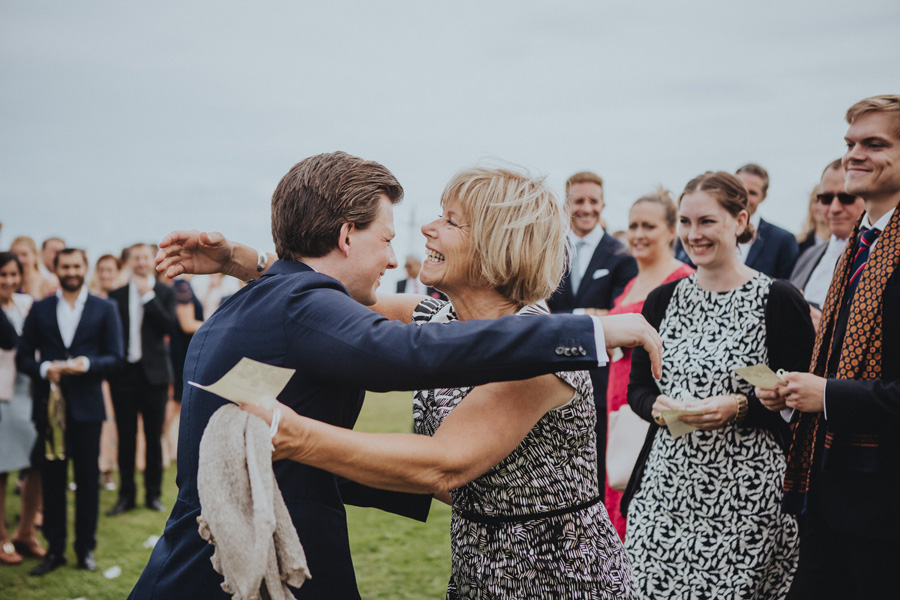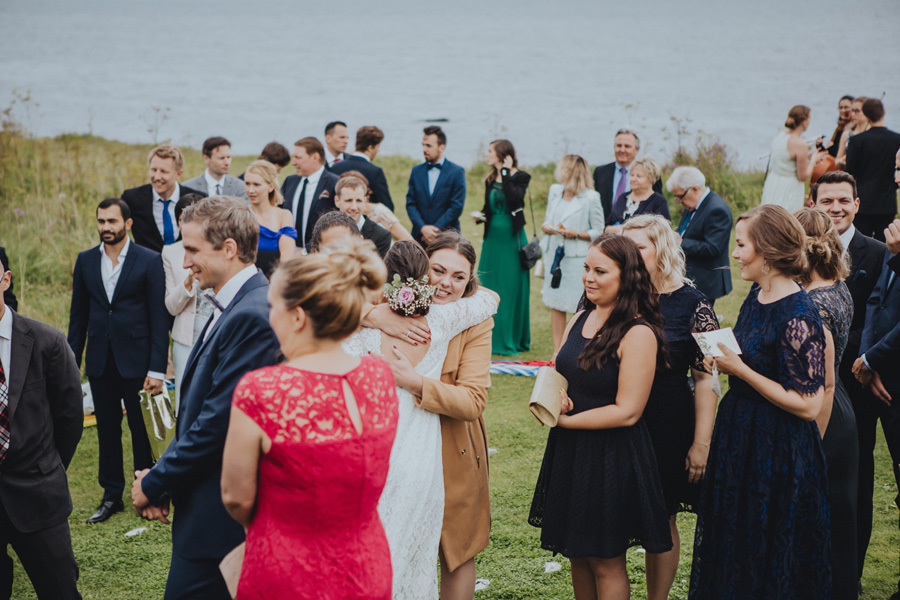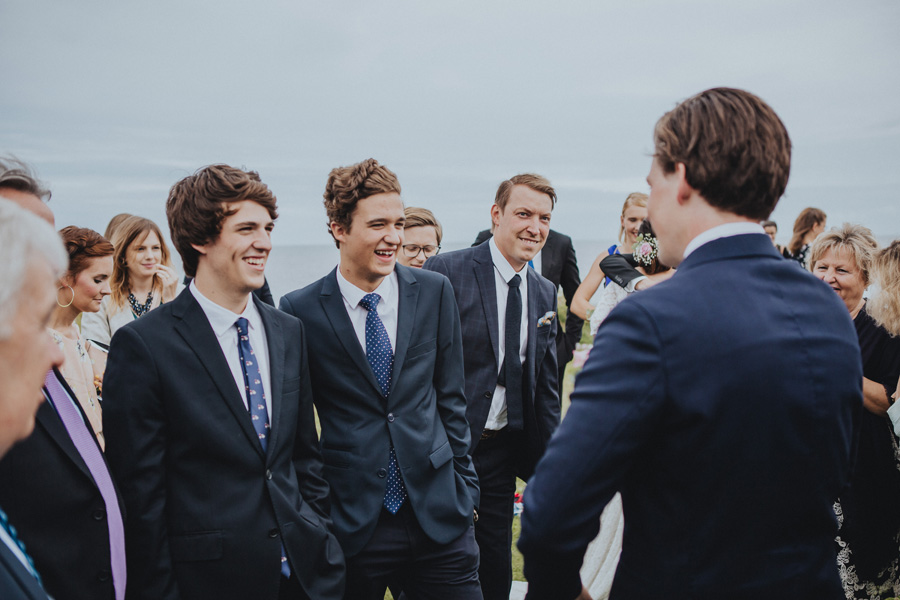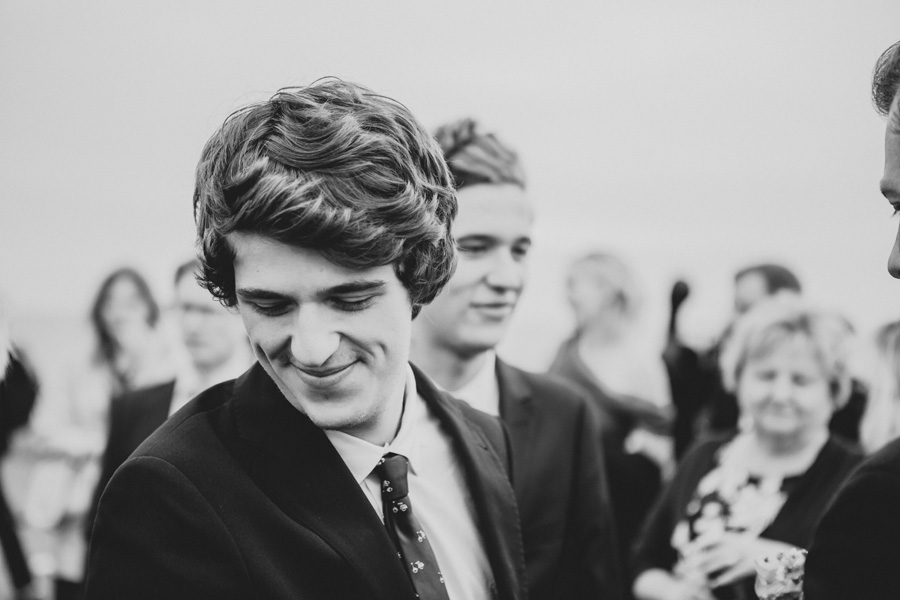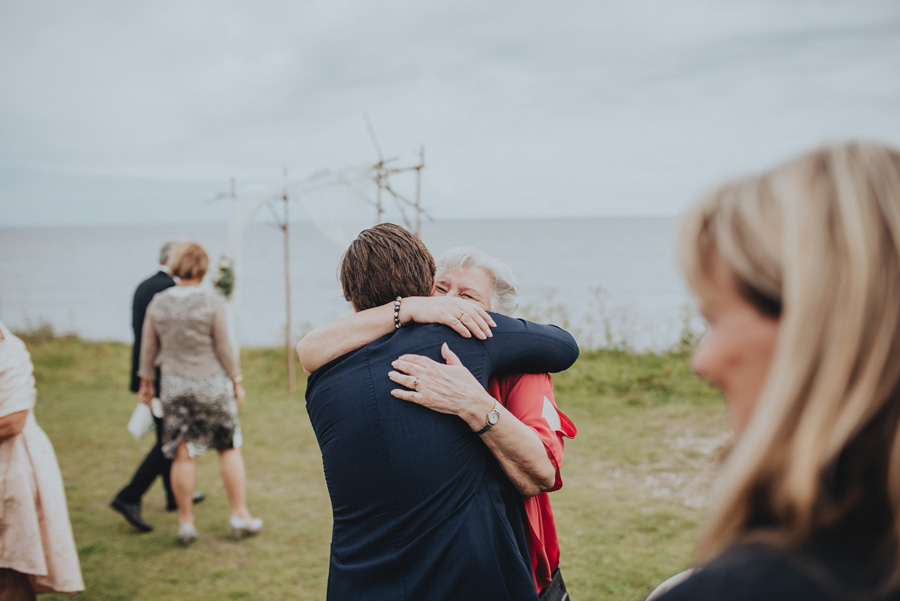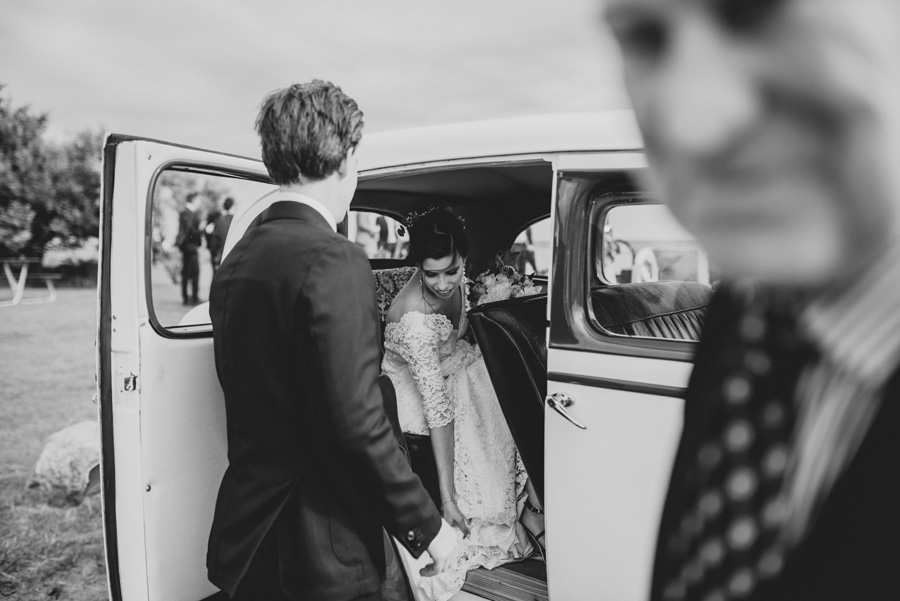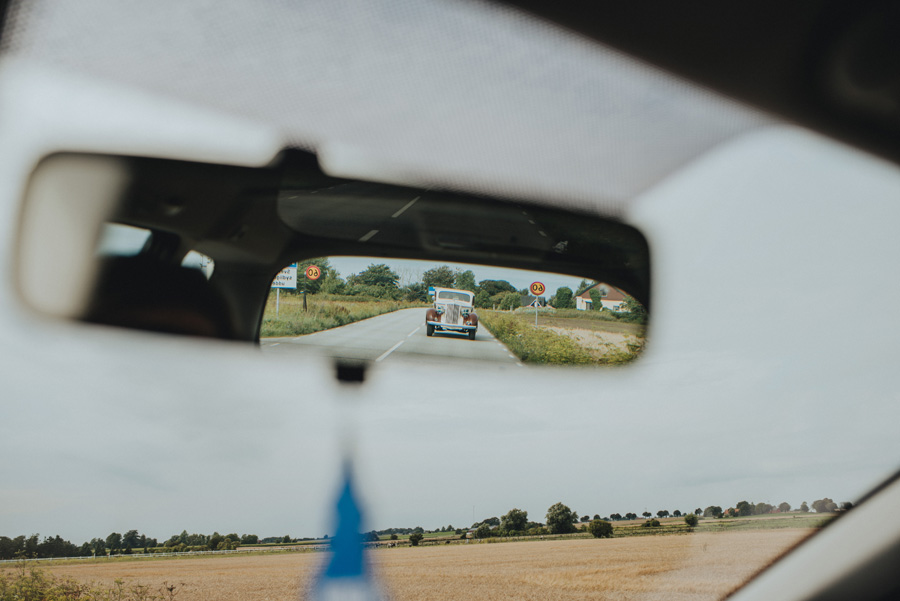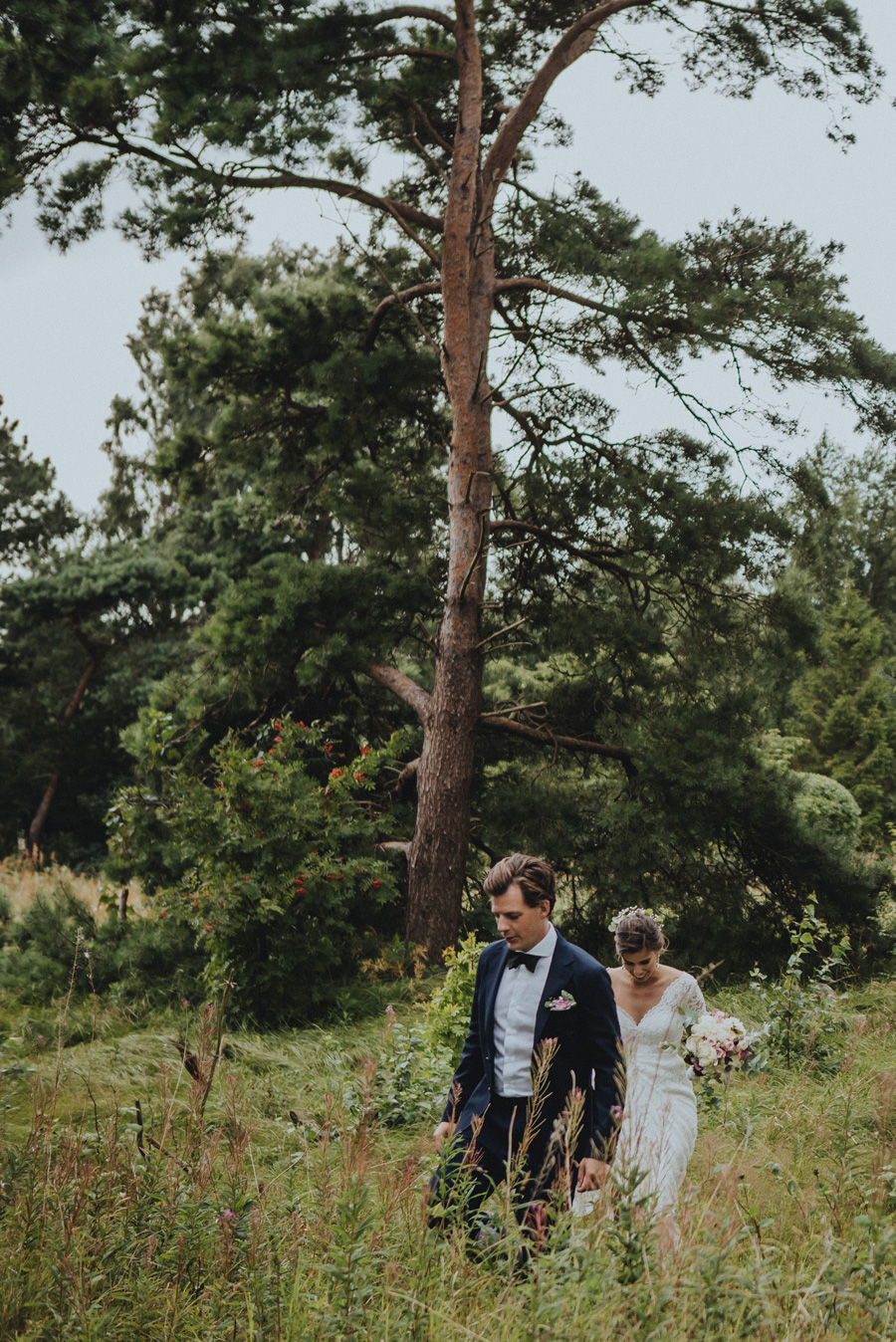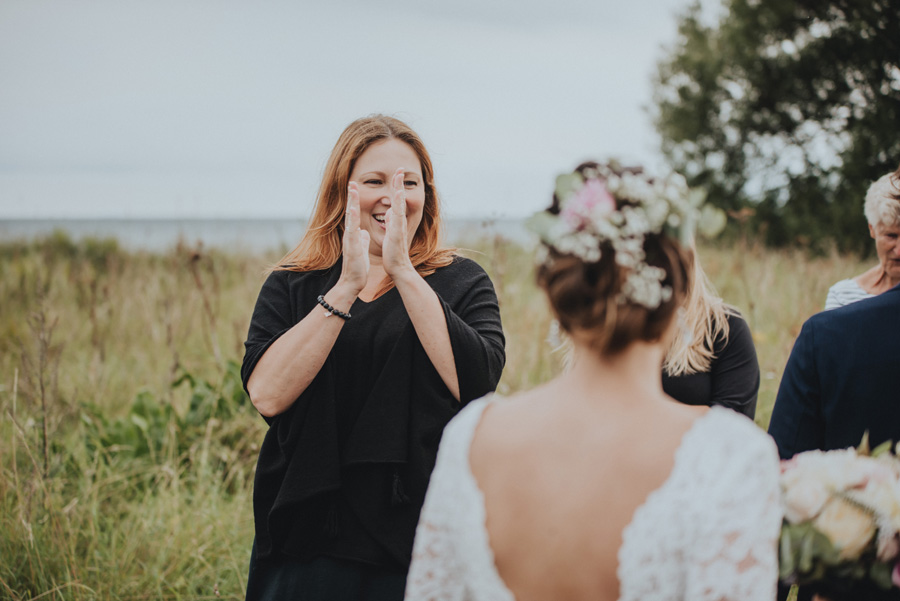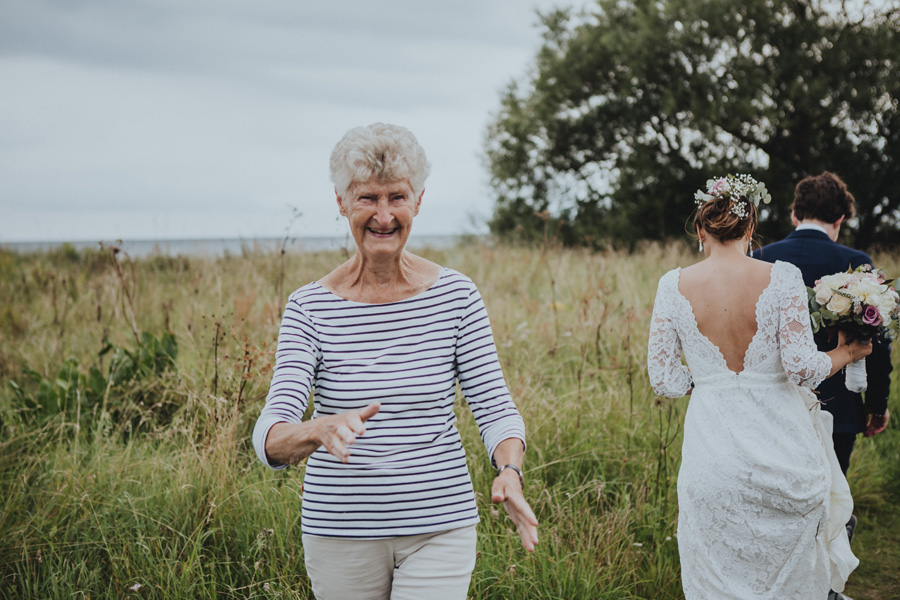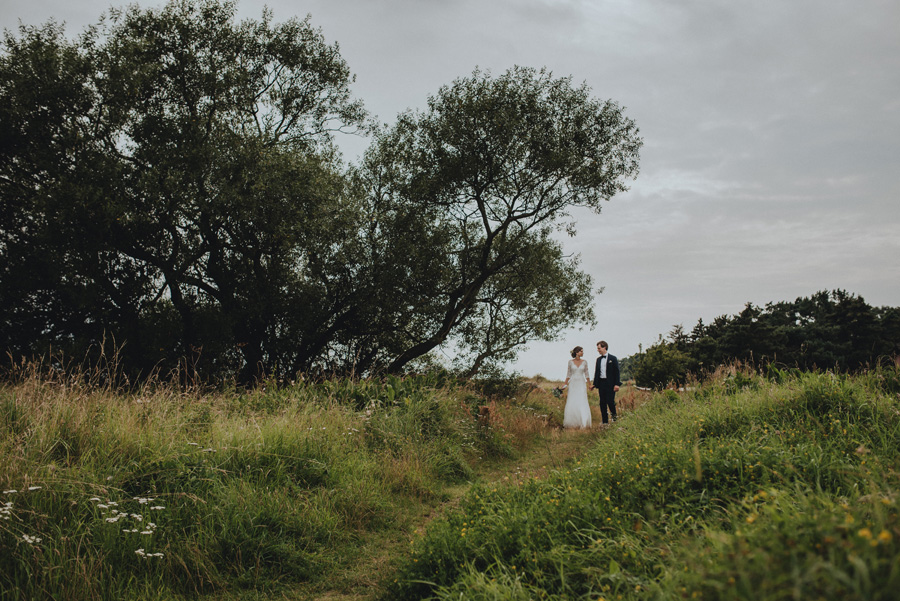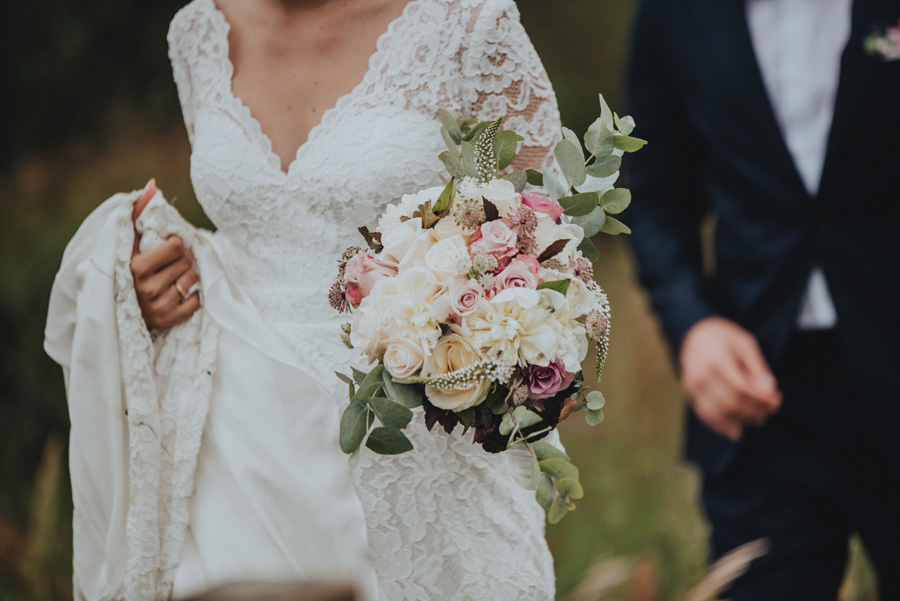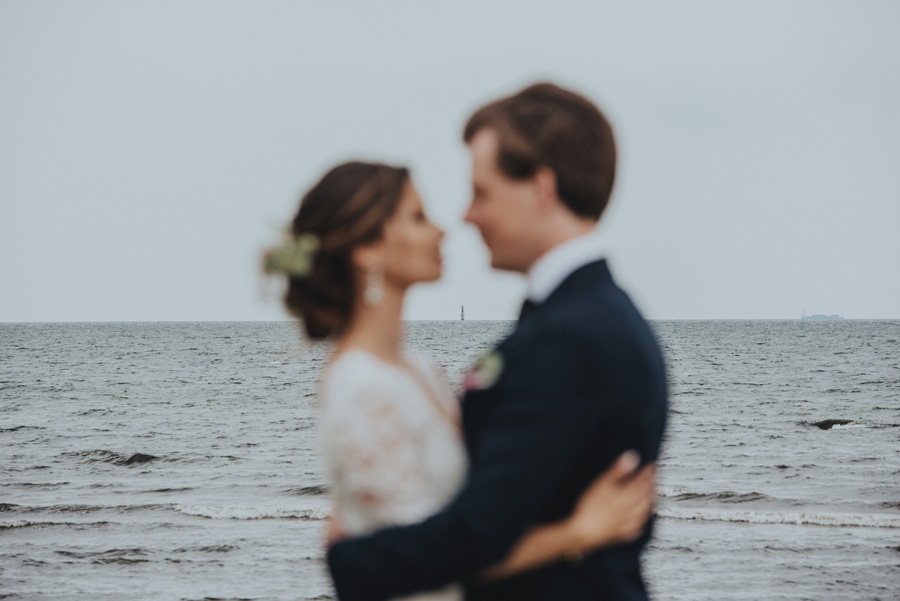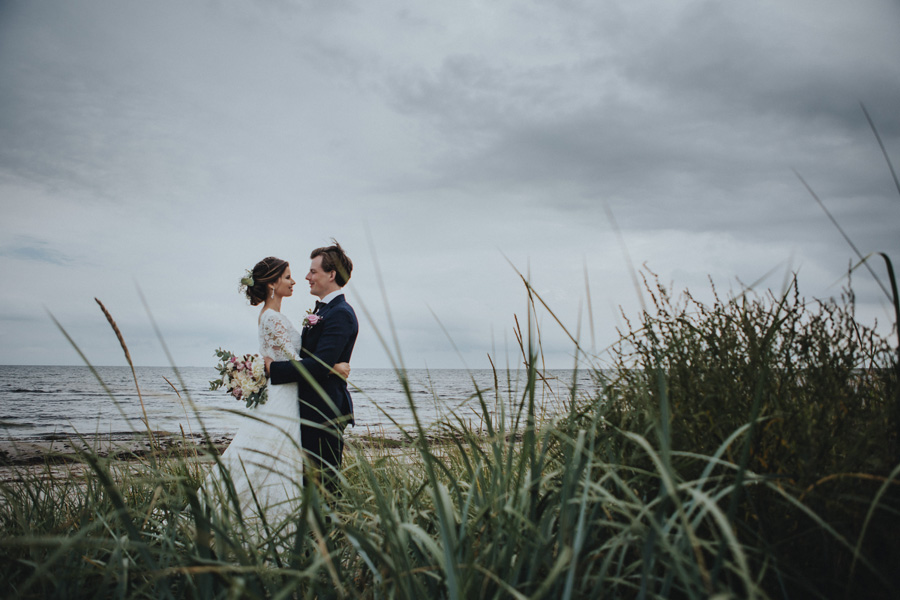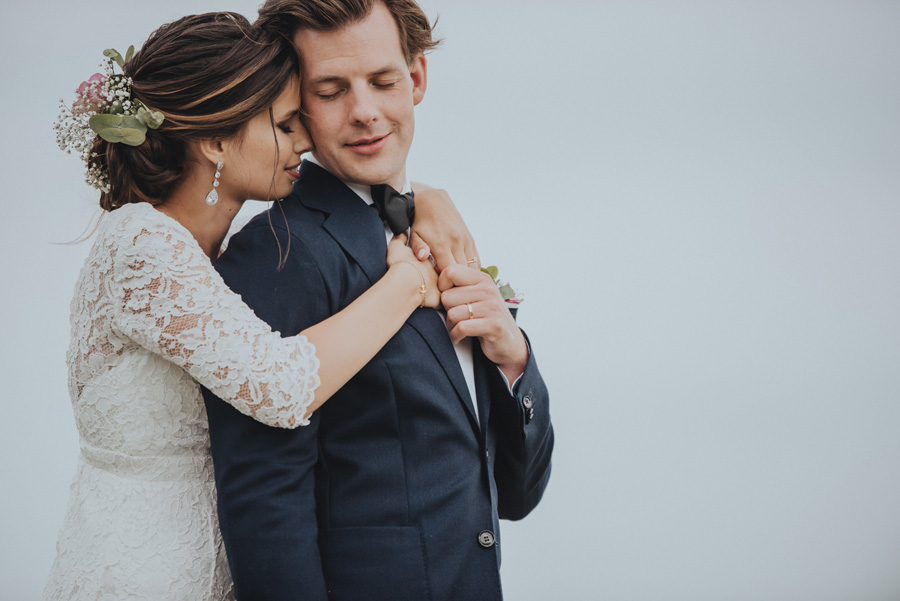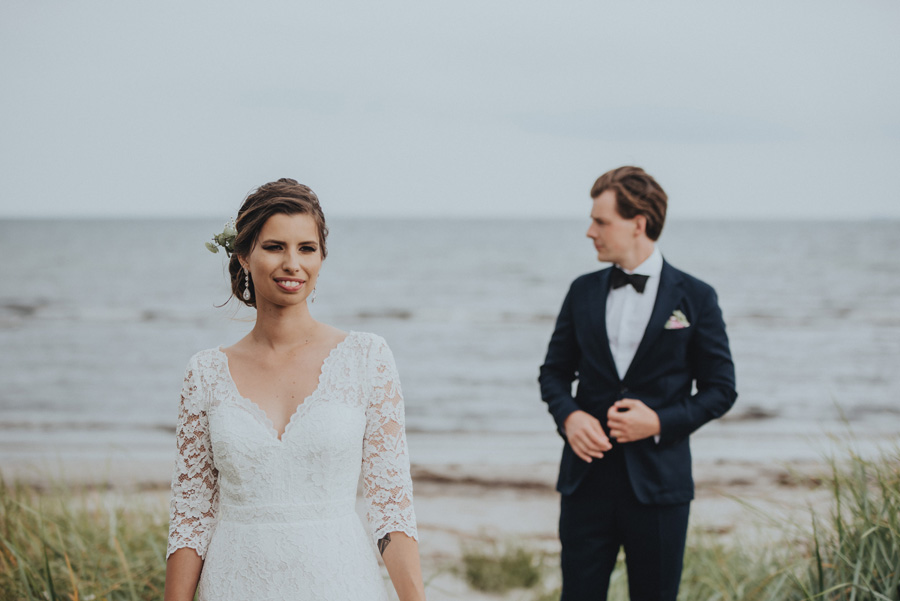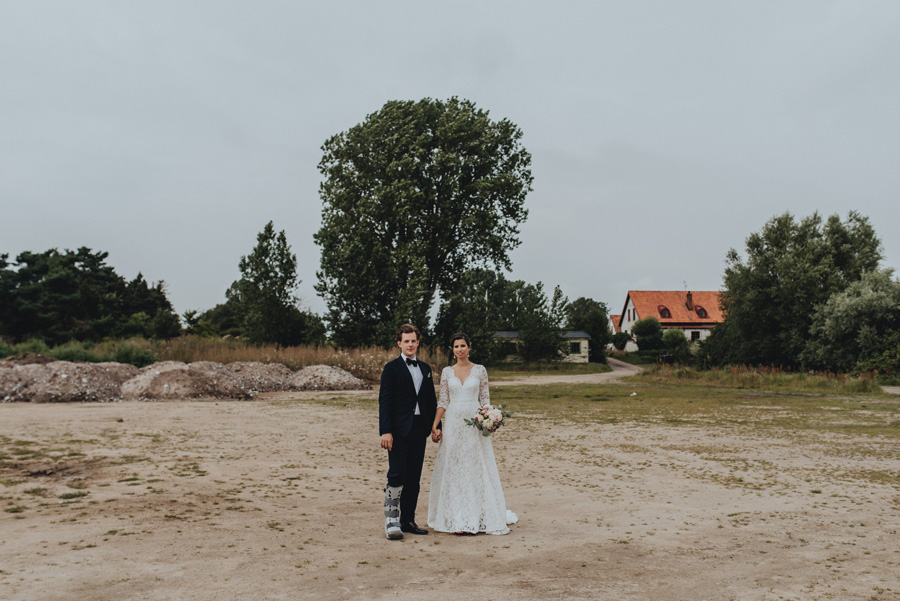 När porträttfotograferingen var klar bad jag Eugenio ta på sig sitt benstöd så att jag fick ta en "riktig" bild på dem. Eugenio hade en ganska vild svensexa och lyckades bryta benet. Det, tillsammans med den pittoreska bakgrunden, förmedlade en ärlighet i all enkelhet. Även om jag älskar skönheten i bröllopsbilder så är bilder som dessa extra speciella. Det visade sig att Ellinor och Eugenio också uppskattade bilden då de nu har den förstorad och upphängd i deras hem.
When the portrait session was done I asked Eugenio to put on his leg cover so that I could take a "real" photo of them. Eugenio had a pretty wild bachelor party and managed to break his leg. That, together with pittoresque backdrop, communicated simple honesty. Although I love the beauty of wedding photos, pictures like these are something extra. It turned out that Ellinor and Eugenio agreed with me. They now have it enlarged and up on a wall in their home.