Just like me, Anna and Marcus are born in Eslöv and by that we already had a connection. Immediately they made me laugh and just after a few minutes on Skype I knew we were going to have so much fun.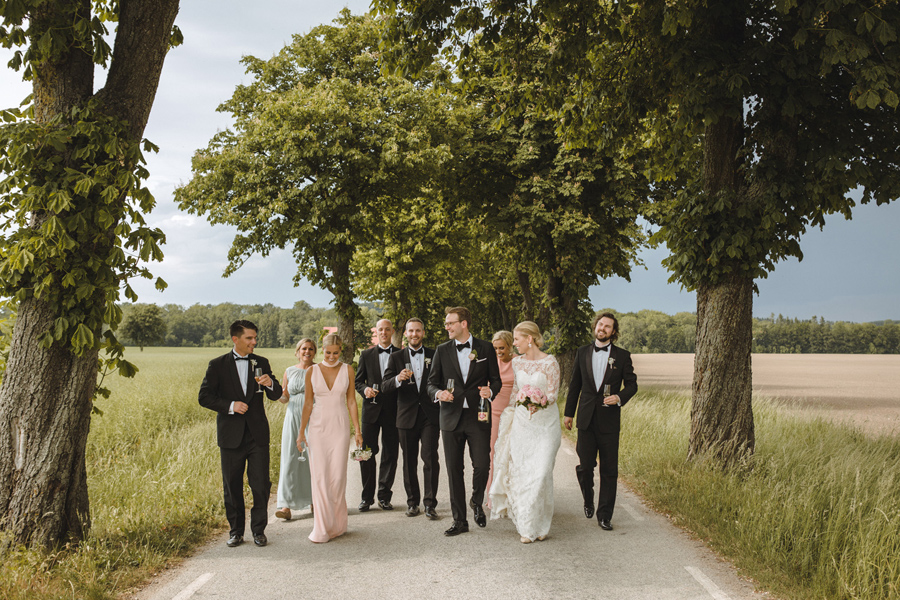 They have been together for 15 years and during this time they have lived in many different places, both together and separately. Just like birds they flew free to finally come back and settle. There is something very romantic about that.
When you have lived in different places all over the world you become extra loving about the place it all started. So naturally they had their wedding in Eslöv, close to family and friends. The ceremony was held at Borlunda kyrka and the dinner and party at Ellinge slott. Here you can create your own menu which made this place even better for them since Marcus is a passionate chef. Together with his colleagues, Marcus created a gorgeous menu (YUM!) where many of the ingredients came from local farms in Skåne.
I always get amazed by people who have so many great friends and family around them. It was a pleasure observing all the emotions and even I cried heavily during some of the speeches. When Anna and Marcus invited me to stay for the party after my work time I said yes without hesitation and it was one of the best wedding parties ever! Naturally – as it was Marcus's and Anna's wedding. They are the definition of awesome ♥ !