Mariana Dias Coutinho is a talented Lisbon artist whose street art decorate many parts of the city. I had the true pleasure to portratit her the way I see her.
Last spring I was lucky to live in gorgeous Lisbon, Portugal. For you who have been there you know that the street art is something that is very appealing and unavoidable. One day when we were walking the alleys near Miradouro da Graca I came across a wall painted with peculiar and beautiful "troll" creatures. I immediately fell in love with it and asked Anders to take a picture of me there and I promised myself to return for a portrait session. And next time with the artist behind it.
By the tag from the wall I could find her – Mariana Dias Coutinho. Her response was so lovely and she invited me to her studio and we had an interesting conversation where I got to know her and the way she sees things. I always get inspired by the people I portray and the way Mariana developes her world made me explore new dimensions in the photos during the process of idea – photo shoot – and editing. It never stopped!! But as an artist you must decide when you have reached your goal and I can now say that I really love my interpretation of the strong imaginative artist Mariana Dias Coutinho.
My Lisbon days are not over and I really look forward to my next visit. And thanks to fantastic people like Mariana and other lovely Lisbon friends, I will always feel welcomed. This is what I really love doing – collecting gold nuggets all over the world. If you are curious to see other portraits of great people then take a look here >>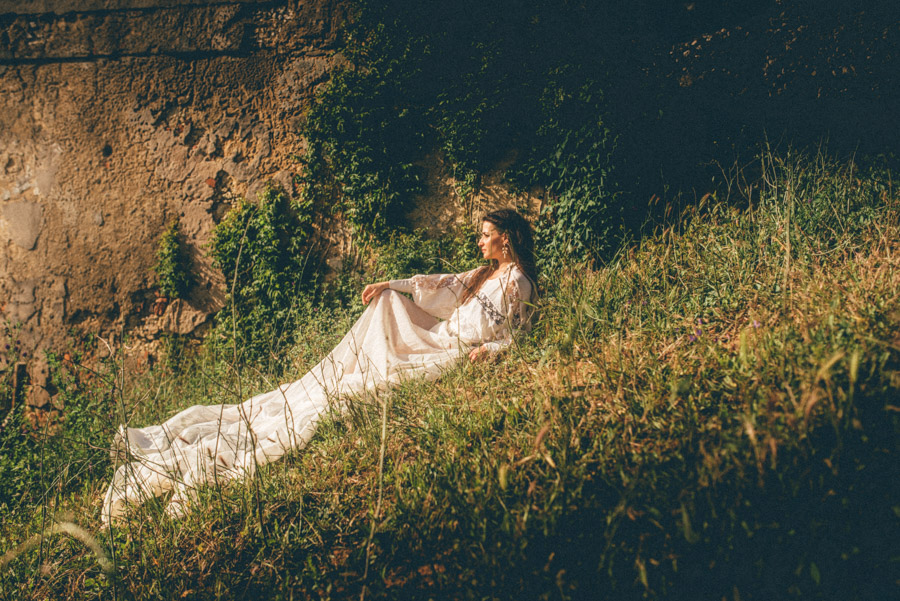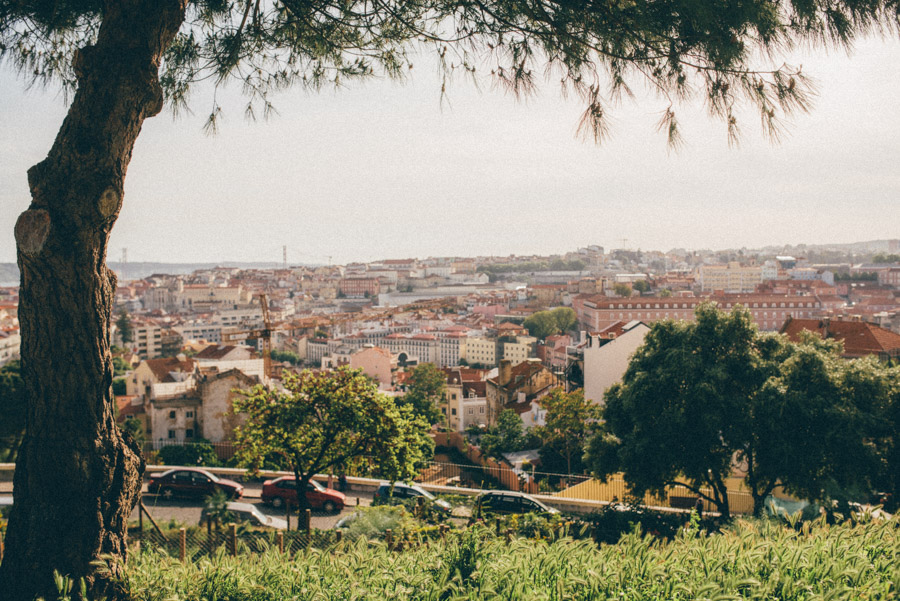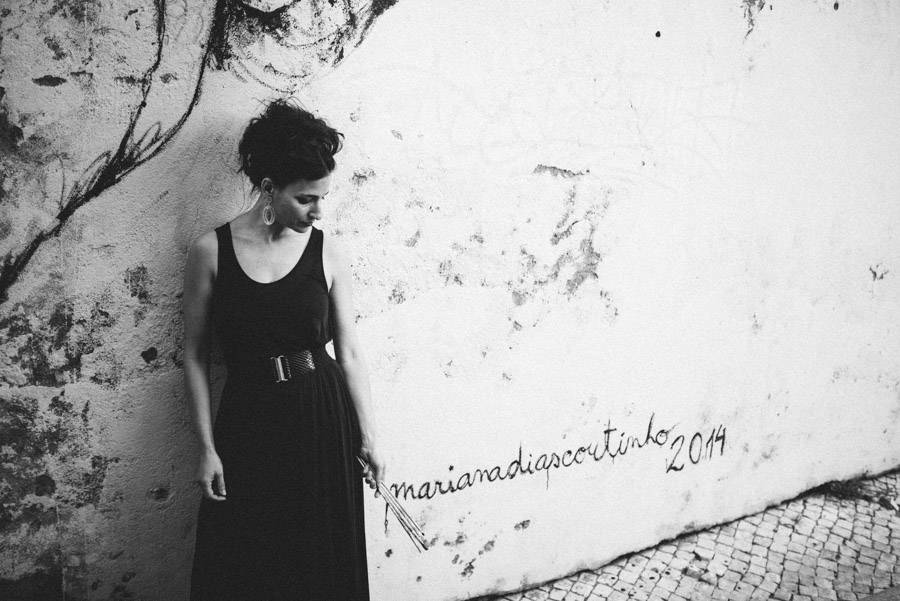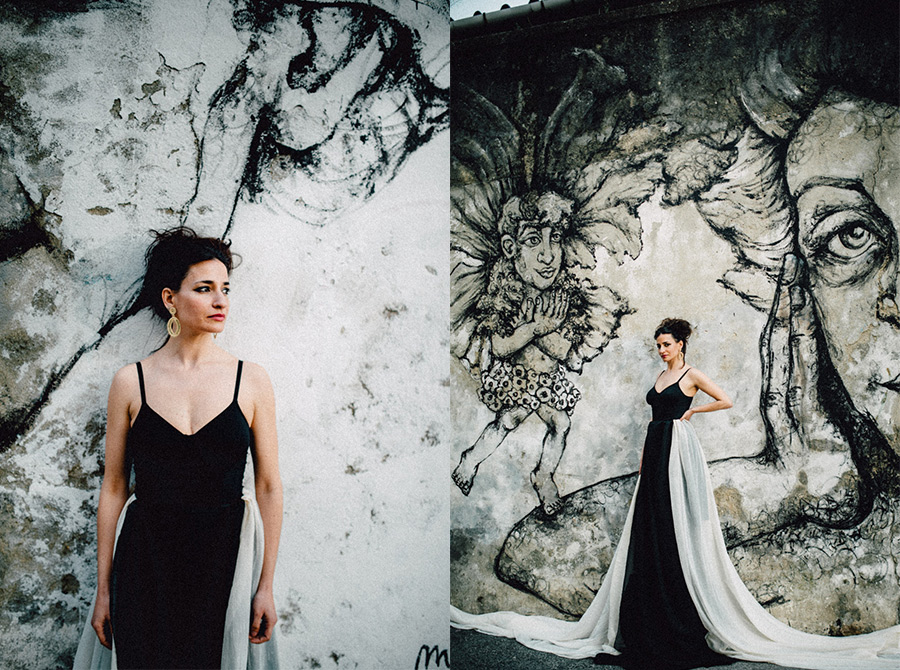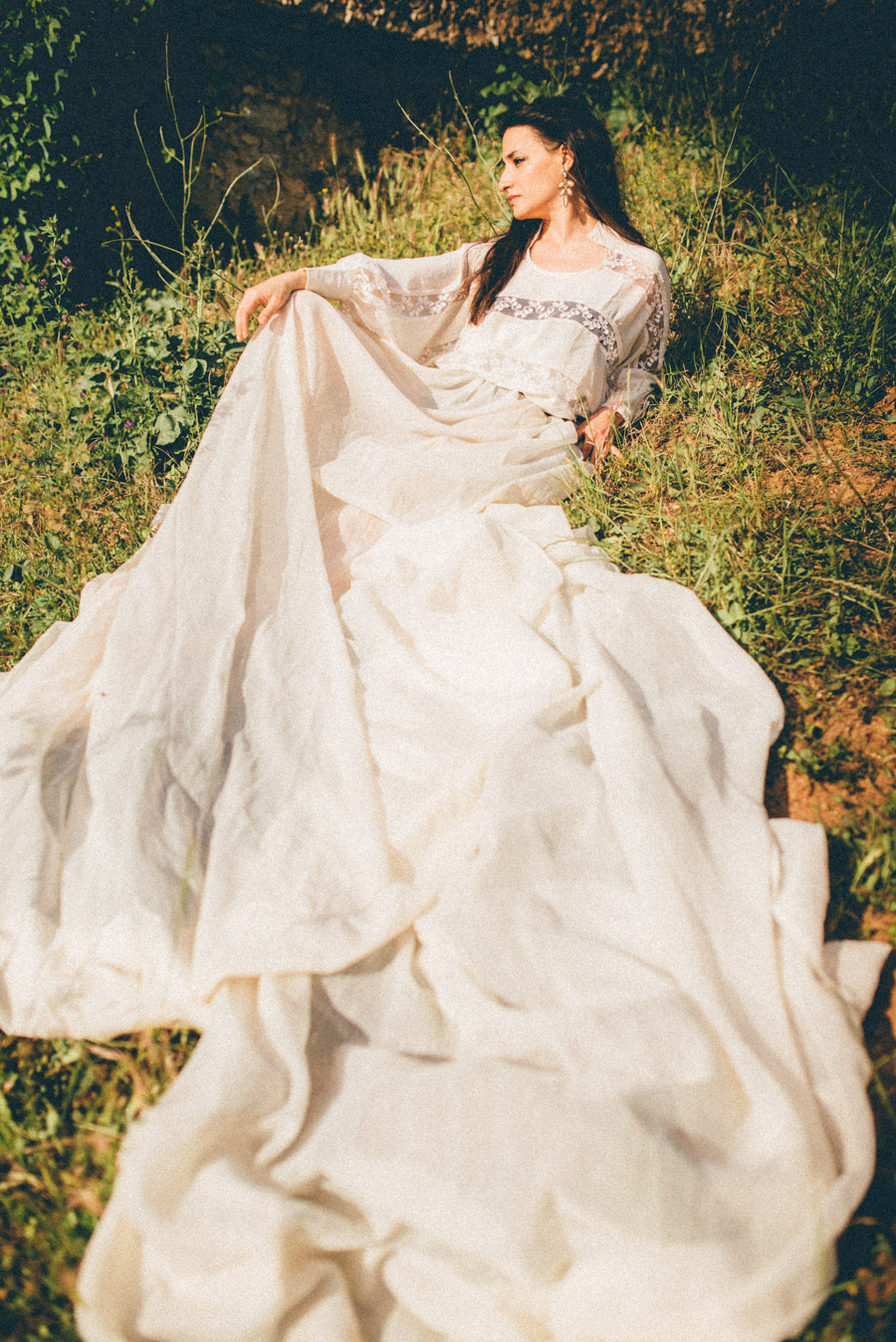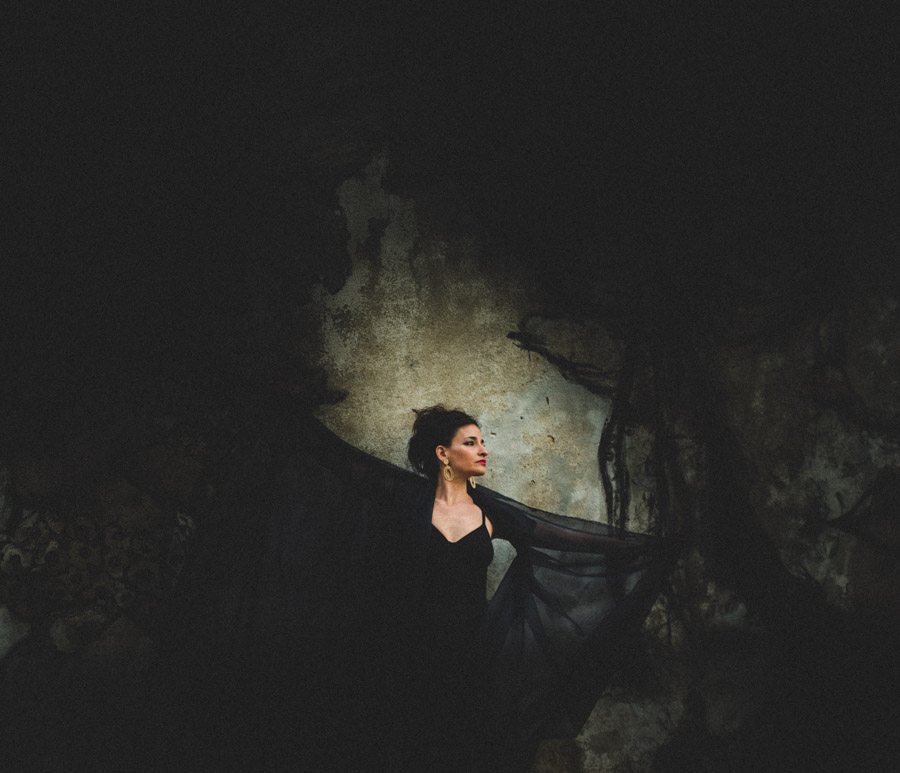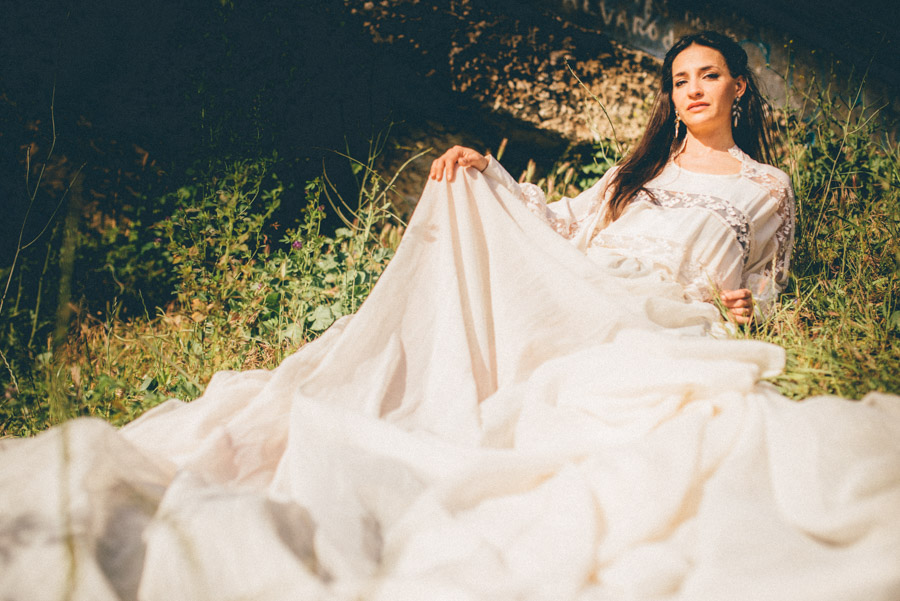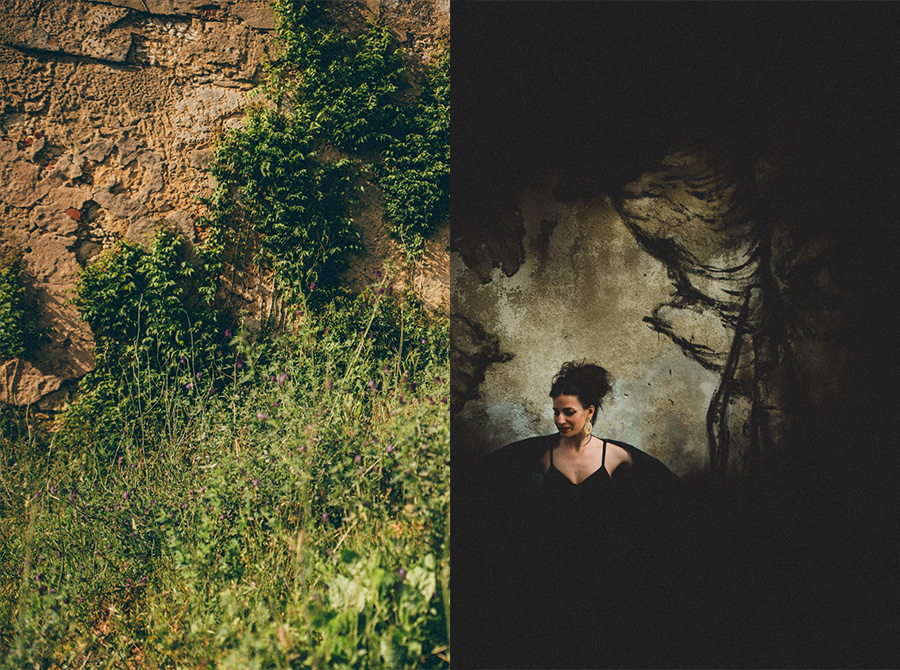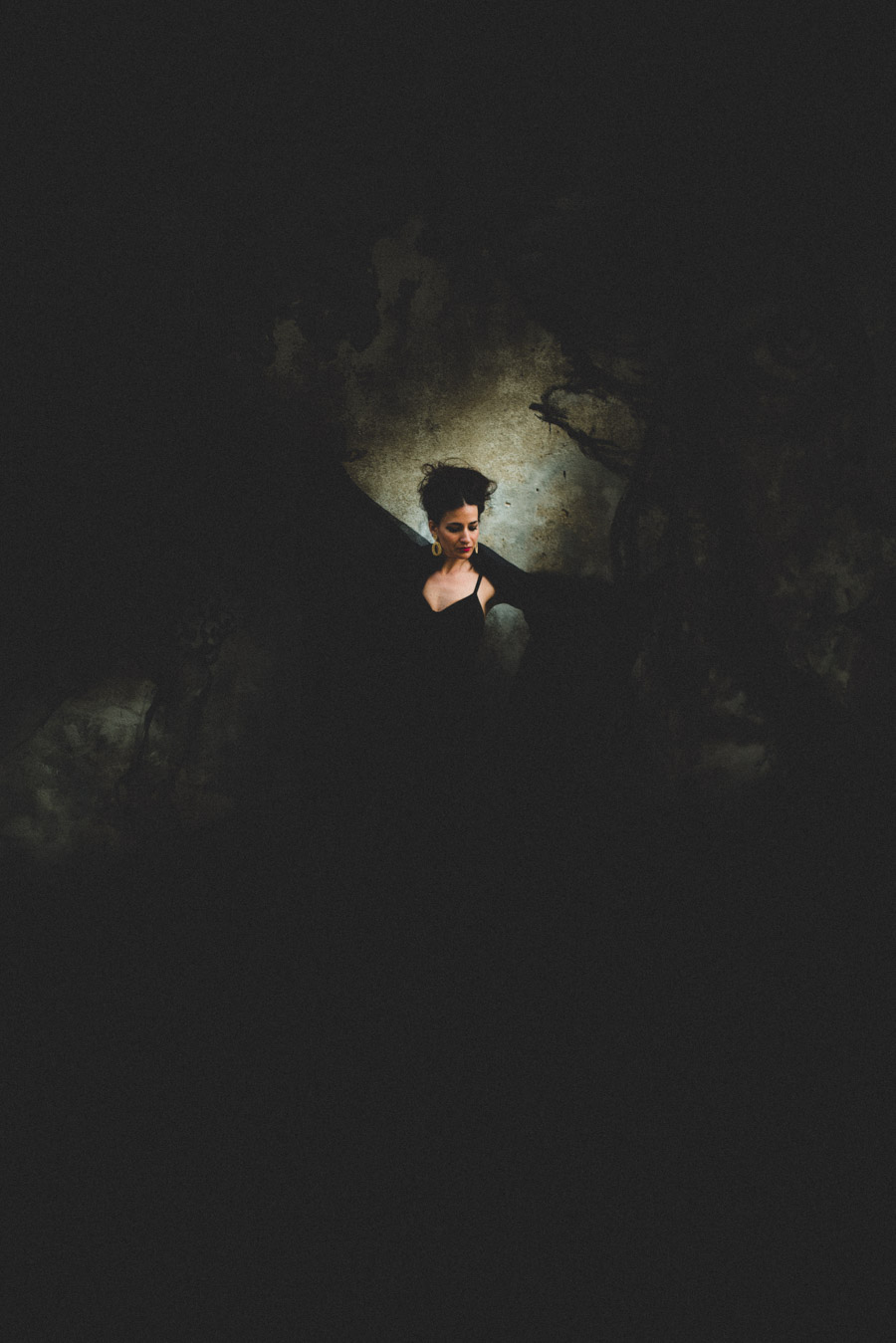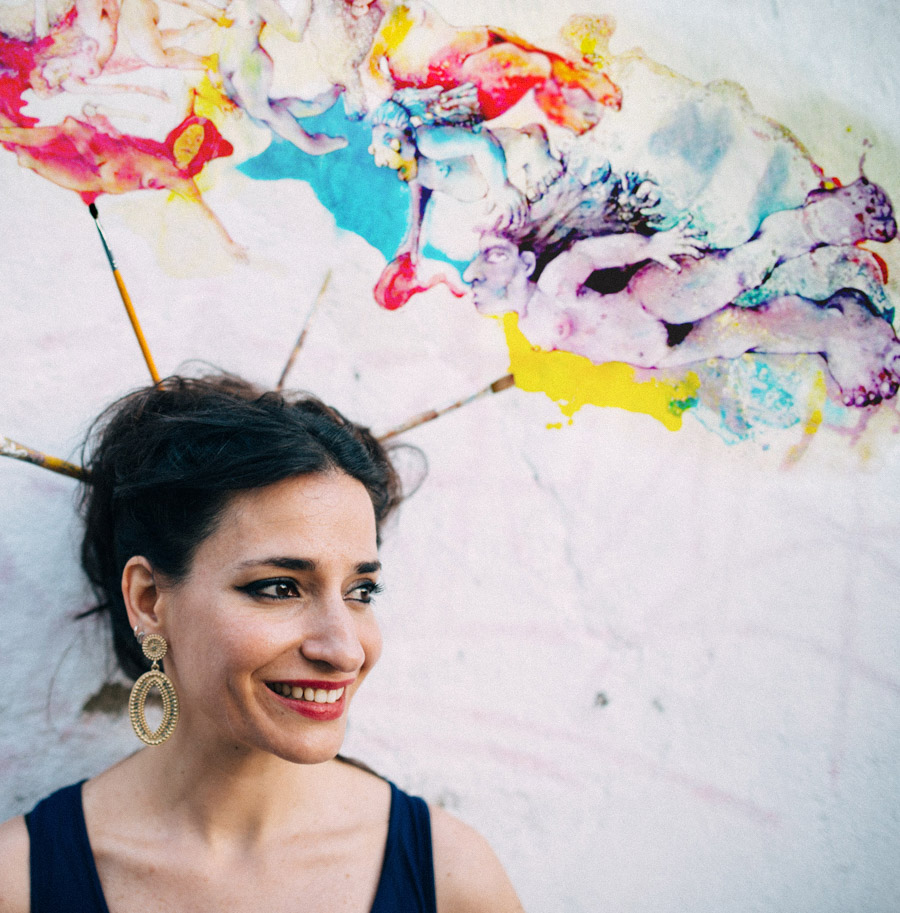 This one is a montage of my portrait and one of Mariana's paintings.See more of her work here >>