It was something magic in the air. Even today I can feel dazzles of what was going on this particular summer day.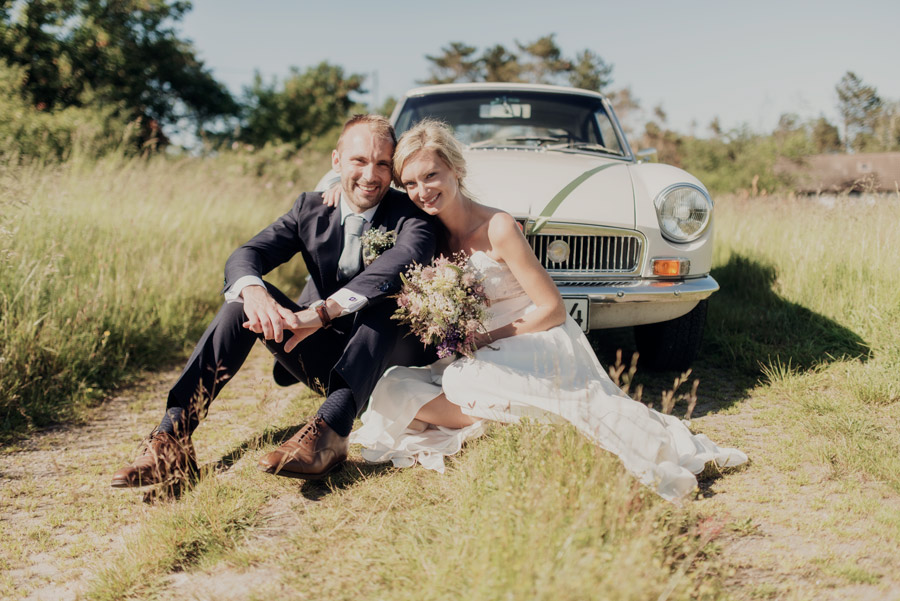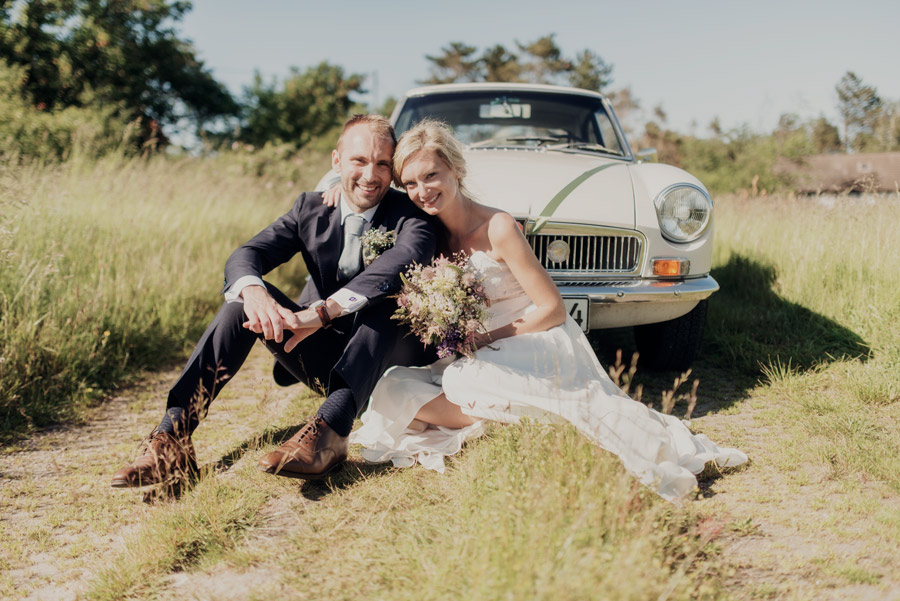 Kristina's class and sweetness with Oskar's handsomness put a spell on me and the rest of the people in their presence.
When we were doing the early portraits around Båstad they also revealed a secret to me – they recently found out they were expecting a baby. This couple has an extremely strong attraction to each other already but after finding out about Kristina's pregnancy it got even stronger in some way.
The lovely Hovs kyrka was the place for the wedding and after the ceremony we drove to Dagshög where we visited and enjoyed the nature reserve at the fantastic Dagshögs naturreservat. The dinner was held at a very pretty old stable, G. Swensons lada, in Torekov.
I'm very proud and honoured to be the one who was chosen to follow these extremely kind and beloved husband and wife and future parents on their special day. Kristina and Oskar will last forever.